Reactions to new vampire movie The Last Voyage of the Demeter have unfortunately been mostly on the negative side, with it currently having a "rotten" rating on review aggregator Rotten Tomatoes. But it has some vocal supporters, not least from the horror maestro himself – Stephen King. The Last Voyage of the Demeter takes just one chapter from Bram Stoker's Dracula and expounds upon it, to nightmarish results.
King tweeted; "I was doubtful about The Last Voyage of the Demeter, but it's a throat-ripping good time. It reminded me of the best of the Hammer movies from the 60s and 70s." Hammer horror movies were the UK's answer to the Universal monster movies of the 1930s. They began in 1957 with The Curse of Frankenstein, and continued with The Horror of Dracula (1958), The Hound of the Baskervilles (1959), and The Mummy (1959).
Starring Peter Cushing and Christopher Lee, the classic Hammer movies are still beloved today. The studio made many spin-offs to Dracula and Frankenstein movies in the 60s and 70s, as well as getting creative with titles such as Dr. Jekyll and Sister Hyde (1971).
King comparing The Last Voyage of the Demeter to Hammer horror movies has got many horror fans excited. The film follows the voyage that Dracula takes from Transylvania to Whitby in Northern England. When the ship arrives – the crew have all vanished, and the dead captain is chained to the ship's wheel. The ship runs aground and the Captain's Log is later found, which describes the crew being plagued by a shadowy figure.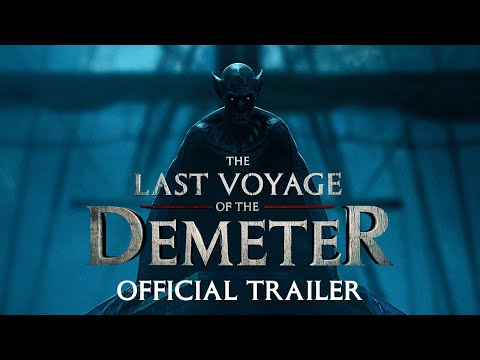 Stephen King isn't the only don of horror to give the film his seal of approval. Guillermo del Toro also tweeted his praise; "I enjoyed Last Voyage of the Demeter so much: gorgeous, lavish and savage!!"
Check out our guides to the best ghost movies, the best monster movies, and the best werewolf movies – because we're totally gearing up for spooky season.