Frozen fans, rejoice! For every new movie that arrives with its own fictional world to get lost in, fans scramble to try and work out how they can take their experience to a more immersive level.
It's not a new phenomenon. Back when James Cameron brought the science fiction movie Avatar to our screens, audiences became so obsessed with the world of Pandora, that there was only one solution: to create a real-life version. Thus, Pandora — The World of Avatar was born at Disney World.
And now, we're even able to step into the galaxy and mingle with Jedi and Sith alike at the Star Wars: Galaxy's Edge land at the theme park, too. But now, it's time for fairytale fans to have their day.
Fans of the Disney animated movie Frozen will soon be able to visit Arendelle in person, as it'll be coming to life at the Hong Kong Disneyland Resort. Although the exact opening date is still to be confirmed, it's said to be sometime in November.
Frozen, which came out in 2013, proved to be one of the most popular Disney movies in recent years, giving fans everywhere a new Disney princess to root for, as well as some of the best Disney songs ever to reach our ears.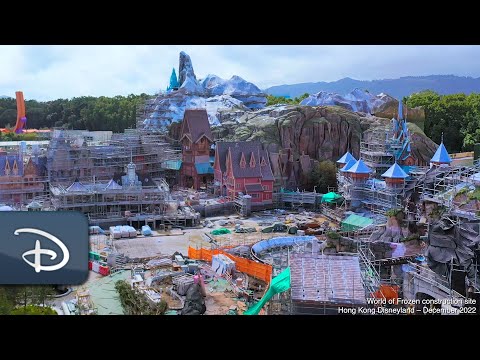 So, what exactly will the new world have to offer? Well, we know there will be at least two major attractions. One will be a Frozen Ever After boat ride, showcasing some state-of-the-art animatronics that will differ it from the Epcot version that already exists. The other will be a new (family friendly) coaster called Wandering Oaken's Sliding Sleighs.
The new world will also include Elsa's Ice Palace and Anna's Arendelle Abode.
For more Disney magic, check out all the best Disney Plus movies you can watch now, as well as our guides on The Little Mermaid cast, the Frozen 3 release date, and the Wish release date.