Does Disney Plus allow password sharing? In 2019 Disney changed the game when they released their own streaming service Disney Plus which was your one-stop shop for all things Pixar, Marvel, Star Wars, and more.
Unsurprisingly, Disney Plus, which offered the best TV series, an easy way to watch all the Marvel movies in order, and some of the best movies of all time, grew rapidly, but all good things must come to an end. In 2023 the streaming service started to lose subscribers, and that's made bosses a bit uneasy.
So now they want to copy Netflix and crack down on people sharing their accounts. But does Disney Plus allow password sharing? Don't worry. Here's everything you need to know about the planned changes.
Does Disney Plus allow password sharing?
As of 2023, it's technically (but not really) against Disney Plus's terms and conditions to share your password with others.
This is laid out in section 1B of the user agreement' User Eligibility and Registration,' which makes clear that only individuals that have registered for a Disney Plus account and agreed to the Disney Plus Subscriber Agreement are eligible to use the Disney Plus service.
That said, it's clear that Disney expects people to share their password as Section 1B also reads that "if you allow others to access your account [the Disney Plus Subscriber Agreement] also applies to their access."
Presumably, this applies to people within the same household who may also use the account but let's be honest, Disney probably expects some inter-household password sharing. Or at least they did because the House of Mouse plans on cracking down on password sharing.
When will Disney Plus stop password sharing?
According to Disney CEO Bob Iger, Disney Plus is "actively exploring ways to address account sharing," and they plan on updating subscriber agreements with additional terms and sharing policies" later in 2023.
In 2024 the streaming service will reportedly start actively monitoring log-ins in an attempt to crack down on password sharing, although they may not be fully implemented until 2025.
Why is Disney Plus cracking down on password sharing?
Like Netflix, Disney Plus is hoping that by cracking down on password sharing, they'll encourage more people to sign up for their own accounts, which will drive revenue up.
Disney Plus lost four million subscribers in the first three months of 2023, and the folks at the House of Mouse are presumably hoping that by following Netflix's example (Netflix started growing again after stamping out password sharing), they can start growing their base again.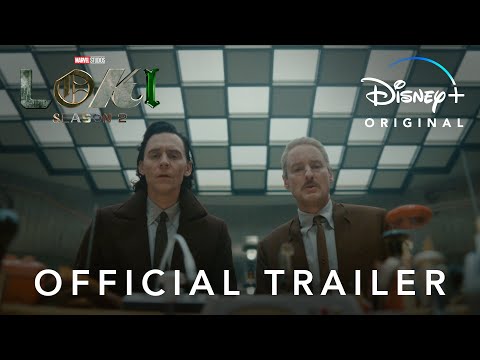 If you love Disney Plus, check out our list of the best Disney Plus shows, or if you fancy watching a classic, we have a guide to the best Disney movies. We've also got articles breaking down everything you need to know about the Loki season 2 release date and the Ahsoka release date.
Perhaps you're loyal to Netflix, though? Well, don't worry. We've got guides to the best Netflix series and the best Netflix movies as well. Finally, be sure to check out our guide to all the new movies coming in 2023.