Where does The Flash take place in the DC timeline? Superhero fans love talking about timelines and working out the intricacies of continuity. After all, nerdy detail is what we live for.
We know that the DCU is about to be reshaped when James Gunn takes over for the Gods and Monsters era, but before that, it's worth knowing where The Flash fits into the DC movies in order. After all, with so much reality-bending and time travel going on, we need to know where The Flash cast actually fits in.
The Flash release date is now upon us, and you can check out our The Flash review to see what we thought of one of the final new movies to arrive before Gunn's stewardship begins. For now, though, let's ask: where does The Flash take place in the DC timeline?
Where does The Flash take place in the DC timeline?
The Flash takes place after the events of Justice League, and we can assume it happens after all of the subsequent DC movies too.
Barry Allen is an established member of the Justice League by the beginning of The Flash, with the first scenes finding him helping Batman (Ben Affleck) on a mission, guided by Bruce Wayne's butler Alfred (Jeremy Irons). This tells us Justice League and the previous movies have already taken place.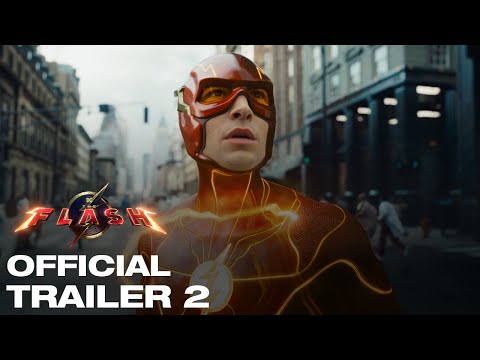 Given that the events of The Flash, which we won't spoil here, have an effect on the wider DC Universe, we can assume that the following movies have almost certainly happened: Aquaman, Shazam! and its sequel, Birds of Prey, Wonder Woman 1984, The Suicide Squad, and Black Adam.
While we can't be 100% sure, we think The Flash takes place before Aquaman 2. We'll know that for sure when the Aquaman 2 release date arrives later this year.
For more on The Flash, we've answered questions of 'How fast is The Flash?' and 'Is The Flash faster than Superman?'. Plus we've revealed why Michael Shannon even surprised himself with his DC return as General Zod.
Elsewhere, we've got guides to some of the best movies heading to screens in the DCU, including the Superman Legacy release date and the Supergirl Woman of Tomorrow release date. We've also revealed five things we want to see from Janes Gunn's DCU.