The Flash release date is fast approaching. You could say, it'll be here in…a flash. We already know that some interdimensional hopping will be afoot, and we also know that the superhero movie will see the return of a legacy Batman actor.
But some fans want to know, to what extent can we expect other Flash variants to be making an appearance in the DC movie? As we know, when it comes to the bending of time and reality, nothing is left off the table.
And considering The CW has been working on The Flash TV series since 2014, it's natural to question whether Grant Gustin's version of the speedy superhero will be coming face-to-face with Ezra Miller's DC iteration.
There are a lot of strings to draw when it comes to the parallels between the small-screen and big-screen counterparts. For one, it was only a week after The Flash premiered on The CW that Ezra Miller was cast as the speedster in a feature film.
Coincidentally, The Flash movie will finally hit theatres a mere three weeks after The Flash TV show will have reached the conclusion of its final season. With all this, how likely is it looking to get a Gustin cameo? Well, according to the star himself, not very.
"There's been a lot of rumours out there, for a long time," he says in an interview with TV line. "No-ones come out directly and ask me ever, on the record. People ask me on the street all the time. And, no, I'm not keeping some big elaborate secret."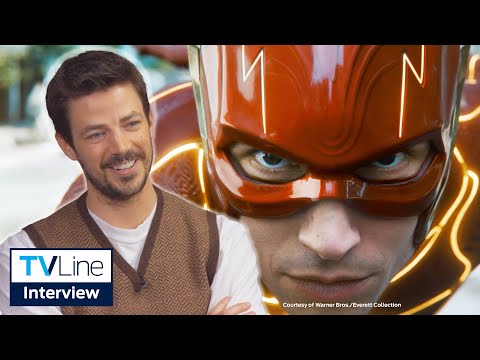 Fans of the series may find themselves a little bummed out that we won't be seeing the two Flashes meet, and might even think it weird that the film and series have run so parallel. But Gustin has been used to the prospect of an alternate movie for a while now.
"It's kind of been looming the whole time. It was the day, I think, our second episode was airing they announced Ezra. It was weird, I guess. I just started out on my journey, and I was like, 'Oh wow, they're going a movie.'" And as for the temptation to try and get in on the feature-length adventure movie? "I was happy where I was," he says. "It was just, you know, it's just been there the whole time. Now it's coming out as we wrap up."
For more superhero stories until The Flash comes out, why not check out everything we know about The Guardians of the Galaxy 3 release date, the Blue Beetle release date, and The Marvels release date? Don't forget to check out all the new movies coming out this year, too.