Hollywood is in a state of joy after the conclusion of the long summer of strikes, which shut down the movie industry for most of 2023. And in the wake of the agreements being ratified, we've got good news about Superman Legacy, which will not be delayed from its original release date.
James Gunn's newly minted DC Universe will proceed as planned, with Superman Legacy firing the starting pistol on his roster of upcoming DC movies on Friday July 11, 2025. The director confirmed the exciting news on social media, sharing a release date graphic for the new Superman adventure and thanking those who have kept the movie afloat.
Gunn tweeted: "Thanks to the efforts of our talented crew, who never lost faith during the longest strikes in Hollywood history, and who never let their foot off the pedal, continuing to barrel forward, creating the most amazing character and set designs I've seen in my entire career, Superman Legacy will be making the originally planned release date of July 11, 2025."
Superman Legacy will be the first of many films that will establish the DCU under Gunn and Peter Safran's leadership, as part of the plan the studio has called Chapter 1 Gods and Monsters. This phase of new movies will also reintroduce key DC characters, including Batman, Wonder Woman, and the Green Lantern Corps.
Gunn is taking charge himself for Superman Legacy, penning the script and directing the opening salvo of his new cinematic universe. David Corenswet will play the titular hero, with The Marvelous Mrs. Maisel star Rachel Brosnahan cast as Lois Lane.
As for the DC villains in the movie, that's a bit more up in the air. We expect the tyrannical Lex Luthor to show up, with rumors suggesting that either Nicholas Hoult, Bill Skarsgård, or Alexander Skarsgård will play the bald billionaire.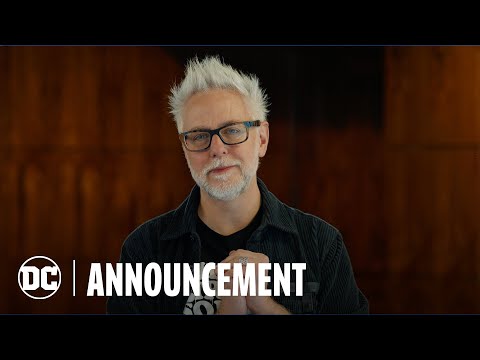 We're thrilled to hear that Superman will proceed as planned in the wake of the 2023 Writers Strike and Actors Strike. It has been a difficult year for the industry, but we're now out on the other side with both unions having secured great deals for the future. That means we can get excited about the best superhero movies all over again.
And let's face it, Superman Legacy is more exciting than your average superhero movie as Gunn has such an amazing track record with the Guardians of the Galaxy and The Suicide Squad. Superman is exactly the sort of hero who could do with an injection of his particularly irreverent style and sense of humor.
If you want to make sense of the tangled comic book web, check out our guide to the DC movies in order and look ahead to the Aquaman 2 release date. We've also explored how Wes Craven could have saved the worst Superman movie and you can read our The Flash review for some Kryptonian cameos.