The times, they are a-changin' in the DCU. James Gunn has a raft of new projects coming to restart the franchise and give us all a more cohesive universe, and his vision comes with some changes to how the films are produced.
Previously, the DCU had productions all over the world, and while that's still true in some cases, new movies will predominantly come from London. Gunn himself said as much on Threads. "Most future DC projects will be shot largely in London," he says. "Superman: Legacy is being shot in many places across the world, but our home base is in Atlanta."
He's referencing Warner Bros Studios in Leavesden, a gigantic facility that frequently homes blockbusters, for WB and beyond. If you go through the DC movies in order, you'll find that only a few, like Wonder Woman and The Dark Knight, have ever used the building in England's capital. Most are scattered or in the US, doing what Gunn and his crew are doing for the Superman: Legacy release date.
Using one particular space makes a lot of sense in terms of forward planning. James Gunn has a lot of ambitious plans in Chapter 1: Gods and Monsters, and setting up shop in one of WB's most contemporary and well-equipped lots allows for creative teams to come and go more easily.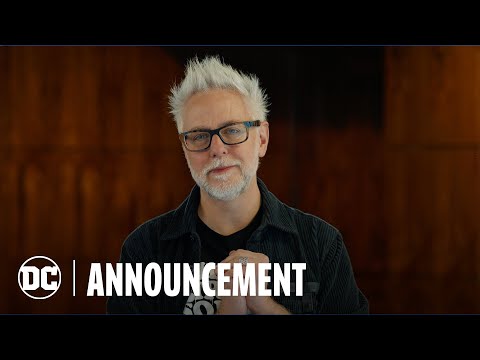 Likewise, more of these projects have been using places like Glasgow in Scotland as well. The Batman shot scenes there, as did The Flash, and Batgirl was filmed in the city almost in its entirety before being shelved. Being based in London allows for more easy transfer between location since everyone will be on the same island and in the same timezone.
The first film of Gunn's DC to use London like this will probably be The Authority, since Superman: Legacy kicks off next year. Then e have the Brave and the Bold release date, Supergirl: Woman of Tomorrow release date, and the Swamp Thing release date to look forward to.
But before all that, there's the Aquaman 2 release date. Check out our lists of the Superman movies in order and the Batman movies in order for a reminder of the franchise so far. If want something from the other side of the aisle, we have a guide to The Marvels, and our best movies list is always worthwhile when it coms to cinematic heroes.