Is Amber Heard in Aquaman 2? Jason Momoa is back on our screens later this year as the titular nautical hero of the Aquaman franchise, with James Wan back in the director's chair to tell the further stories of Arthur Curry and his aquatic alter ego.
Aquaman was something of a surprise package among DC movies when it arrived in 2018 and earned more than $1bn at the box office. Momoa became a megastar on the back of the role – he's joining the Fast and Furious cast this year – and he's returning with his co-stars for the Aquaman 2 release date in December.
One of those co-stars is Amber Heard, who played Atlantean princess Mera in the first Aquaman movie. There have been numerous rumours about Heard's involvement in Aquaman 2, so is Amber Heard in Aquaman 2 and what will her role be in the new movie?
Is Amber Heard in Aquaman 2?
Yes, Amber Heard is in Aquaman 2. In fact, she makes a brief appearance in the footage shown at CinemaCon 2023.
As part of everything announced at CinemaCon 2023 by Warner Bros. as part of the studio's exciting panel, attendees got a first glimpse at Aquaman and the Lost Kingdom. That footage provided a couple of very brief shots of Amber Heard as Mera. We don't know much about the movie just yet, so we don't know how big her role in the finished film will prove to be.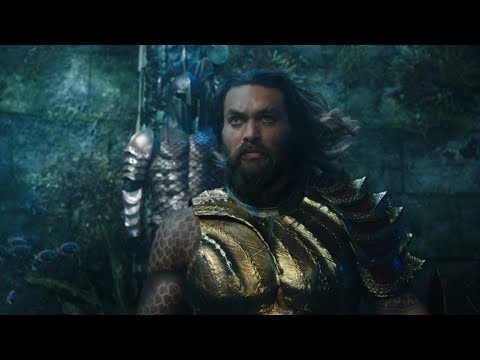 Heard confirmed to Entertainment Weekly in 2020 that she was due to step back into the role, and the actor's representatives denied a June 2022 rumour that she had been cut from the movie.
During the defamation suit she faced in 2022, Heard claimed that her part in Aquaman 2 had been reduced due to controversy around her legal case. DC Films president Walter Hamada, per Variety, testified during the trial that the studio did consider recasting her, but that this was due to her perceived lack of chemistry with Momoa rather than the legal controversy.
Now, though, we know that Heard will play a part in Aquaman 2, before the DC Universe is refreshed as part of new DC boss James Gunn's Chapter 1 Gods and Monsters plan.
We've got more information on the best movies coming in the DCU over the next few years, including The Flash release date, the Superman Legacy release date, and The Brave and the Bold release date.