Usually, stars have a great deal of faith in their new movies, and can't wait to talk them up as the best movies they've ever made. But Jason Momoa said the first of his DC movies as Aquaman caught even him by surprise. Maybe he thought there was something fishy about it?
Aquaman debuted in 2018 – a year after the well-publicised box office travails of DCU team-up Justice League – and promptly swept through the box office like a tidal wave. By the time its multiplex run had finished, it had earned $1.15bn. That was the best total of the DC movies to date.
Critics weren't particularly wowed – the Rotten Tomatoes approval score is just 65% – but audiences warmed to director James Wan's odd take on the character and Momoa's performance in the watery blockbuster.
As Momoa prepares to play the Atlantean ruler again when the Aquaman 2 release date comes around this year, he has opened up about his shock at the size of the response to his best superhero movie.
He told Men's Health: "Well, to be perfectly honest, I was absolutely baffled that Aquaman was received so well. I've done things that are amazing that no one sees and no one gives a shit about. You just don't know in this business. I don't go do things and think: 'Oh, I'm gonna get $1 billion on this one'. I go in and do my best job."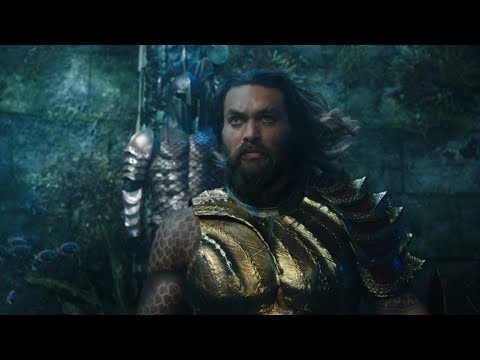 Momoa might have been surprised by audience affection, but he loves playing the man he refers to as "the hardest character in comic book history" because of his less than stellar reputation on the page.
"He's made fun of and ridiculed, but I tried to give it heart and soul, and I'm proud of it in certain ways," he added.
Away from his oceanic hero, Momoa is breaking bad this year and hoping to join the ranks of the best movie villains when the Fast and Furious 10 release date arrives. He will have a chance to menace the best Fast and Furious characters, but will he join his fellow baddies in becoming a part of the "family"?
For more on the future of the DCU and James Gunn's Chapter 1 Gods and Monsters plan, we've got guides to the Superman Legacy release date, the Lanterns release date, and The Brave and the Bold release date.