Trying to keep up with the latest DCU drama feels a bit like playground politics. Who's part of which friendship group? Who's not allowed to play anymore? And even now, post Henry Cavill Superman controversy following his appearance in Dwayne Johnson's Black Adam, things are just as blurred as ever.
But Johnson, who has been adamantly gunning for the Black Adam movie since day one, has finally given his thoughts on the whole debacle.
If you've forgotten, or got lost in the mess, we're of course referring to the fact that Cavill was brought in to reprise his role from the Superman movies in a Black Adam post credit scene, which was supposedly the launch of a grand scale of films that would build a relationship between the two heroes.
When James Gunn and Peter Safran were brought in as the new DC bosses, these plans were put on hold for, seemingly, the foreseeable future. Superhero movie fans were devasted to find out that Cavill would not be returning as the caped saviour in future DC movies, especially since he had announced it on social media not long beforehand.
Recently on the Oscars red carpet, Johnson was able to share his thoughts on the matter now that the dust has settled.
"All that I could do, and that we could do, when we were making Black Adam was put our best foot forward, surround ourselves with the best people and then also deliver the best movie we could. Our audience score was in the 90s, critics took a couple a shots—that's just the business of it though," he said.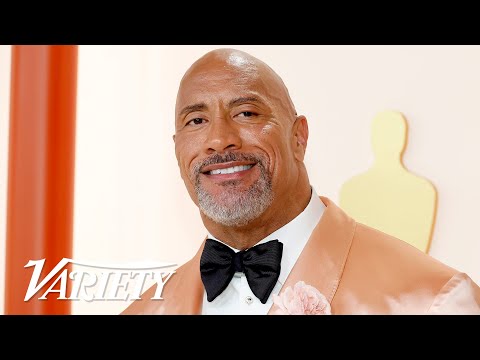 "But I think it's almost like when you have a pro-football team and your quarterback wins championships, the head coach wins championships and then you have a new owner. And a new owner comes in and says, 'not my coach, not my quarterback. I'm gonna go with somebody new.'"
Though we would have loved to see Cavill return as Superman in the latest string of action movies, a lukewarm box office return for Black Adam and structural changes in the DCU mean that some things can't be helped. We'll still be here though, just watching the skies.
It's a bird! It's a plane! It's all the superhero conversation you could ever want! Check out our guides on The Batman 2 release date, The Joker 2 release date, as well as everything we know about Black Adam 2 and all the Black Adam Easter eggs you might have missed.
Don't forget to make note of all the great new movies coming out this year, too! Or learn all about the DC Films Chapter 1: Gods and Monsters slate.