Cutting it close, Warner Bros and DC have finally release the first Aquaman 2 trailer. Aquaman's return to the DCU has been long-awaited, and now we can finally see Jason Momoa's new movie in motion.
Luckily, it seem like the Aquaman 2 release date will deliver more of the same from the first Aquaman. The vibe in the teaser is comedic at first, as Arthur Curry introduces us to his home life, before transitioning into his day job as king of Atlantis. If you haven't watched the DC movies in order in a while, you don't need to know much: Arthur rules Atlantis, and that position makes him the target of many DC villains.
Black Manta wants to get his own back after the first Aquaman, when Arthur Curry killed his father, who was serving as a pirate. But the hero faces a larger threat, and he needs his estranged brother, King Orm, to help.
They face the black trident, a weapon that was a curse upon all seven kingdoms. We see glimpses of an army of ghouls, so it like since 2018's Aquaman was one of the best action movies of that year, this might be one of the best zombie movies of this year.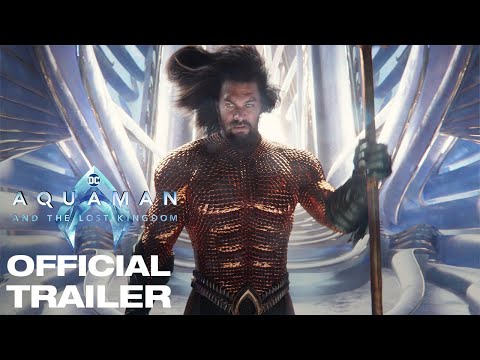 We'd expect nothing less from returning director James Wan, who was known for some of the best horror movies before stepping into the water with Momoa. Aquaman and the Lost Kingdom arrives at a strange time for the franchise. This iteration of DC effectively dies with Aquaman 2, making way for James Gunn slate of releases in Chapter 1: Gods and Monsters.
Will Momoa hang around after this film? We'd like to think so, but who knows. He's a massive star, who's part of the Fast and Furious cast and has numerous projects of his own. All we know for certain is that Aquaman and the Lost Kingdom looks worth the wait from this trailer.
Check out our Blue Beetle review and The Flash review to see how this year's other DC films were. We have guides on The Flash cast and Superman Legacy release date as well, and we have a best movies list if you want to catch on more cinematic heroism.