We may only be a quarter of the way through the year, but we've no doubt Damien Chazelle will end up being responsible for one of the weirdest 2023 movies. We spoke to the Babylon director all about his new movie and how he came up with all the wild ideas in the story.
Babylon is a drama movie taking us all the way back to the silent era of Hollywood, just as the talkies are about to be introduced, changing everything. The Damien Chazelle movie is one hell of a fun ride. It's shocking, debauched, and boasts a whirlwind performance from Margot Robbie. Check out our Babylon review for more on that.
In an interview with Chazelle at the start of the year we discussed his process in collecting the different strands of his story, and how some of them missed the final cut for his comedy movie.
As the production evolved over time, concepts and scenes would inevitably emerge and fade, so how did Chazelle navigate this path?
"With that long period of gestation on a project a lot of things kind of fall by the wayside. And there's things we shot and cut out of the film. So it was a matter of collecting all my favourite anecdotes that I would stumble upon from this time in Hollywood history, all the craziest, wildest stories I could find, and reminiscences of people who were on the scene," Chazelle explained.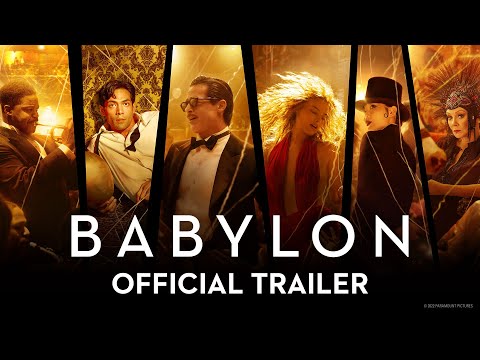 From there, it was all about piecing this together to produce the finished article, the cacophony of chaos and craziness that is Babylon. Chazelle details this process as "having to cut [everything] into a certain kind of shape" and sifting through the "big morass of detail and then trying to find a narrative throughline through that."
So there you have it, sounds like a fun process, right? If you want to know how to watch Babylon, the film has now been released digitally as of March 21, and will be available on 4K Ultra HD, Blu-ray, and DVD from April 3.
While you think about that, why not check out our guides to the best Brad Pitt movies or dive into all we know about the Barbie movie release date.