Luke Grimes is one of the most beloved Yellowstone stars, playing one of the best characters in the show as Kayce. As it turns out, he has Hollywood legend Clint Eastwood to thank for getting his part in the Yellowstone cast.
Prior to joining the Yellowstone ranch under the watchful eye of Kevin Costner's John Dutton, Grimes starred in 2014 Bradley Cooper war movie American Sniper, which was directed by Eastwood. Grimes stars as a Navy SEAL, and the actor believed this connection – and Taylor Sheridan's love for Eastwood – got him his part on one of the best TV series around.
"I heard that [Taylor Sheridan had] seen [American Sniper] while he was writing [Yellowstone]," said the actor, speaking with THR.
"So just the correlation between Kayce being a Navy SEAL and then seeing me do that on American Sniper, I think, clued him in that maybe I could play a role like that. And thank God."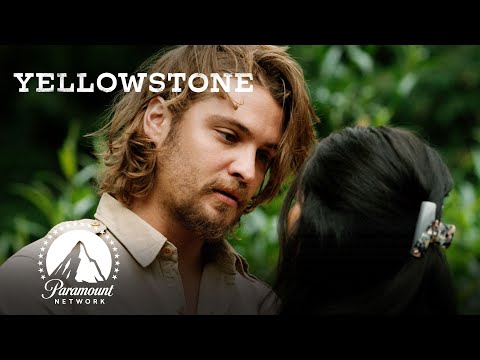 In his own words, Grimes goes on to say that Clint Eastwood's influence was behind it all, "I do know that he saw that movie and that he's a big fan of Clint Eastwood, as am I."
It's no surprise that Sheridan is a fan of Clint Eastwood (who isn't?) as the icon behind many of the best Westerns has been so influential within the genre, making some of the best movies around for fans of cowboys.
As a neo-Western TV series, there aren't many direct similarities between Yellowstone and the best Clint Eastwood movies, but the director still helped to shape the genre into what it is today, laying the foundation for the show.
Beyond that, Eastwood's direction of Grimes in his role in American Sniper clearly impressed Sheridan too, who was able to envision the actor in the role of Kayce Dutton thanks to his performance. And for that, we're thankful.
Kayce is one of the best Yellowstone characters without a doubt, providing a welcome contrast to the rest of the Dutton clan. Where his story goes with the upcoming Yellowstone season 5 part 2 release date is anyone's guess, but Kayce will be bound to play a major role in the eventual climax, whenever that is.
For more on Luke Grimes, find out why he refuses to watch Yellowstone himself. Or, learn more about the rest of the Yellowstone timeline with the 1923 season 2 release date and the 6666 release date. You can also find out about Harrison Ford's Yellowstone ultimatum.