Chris Hemsworth is no stranger to cinematic danger. Over the years, we have seen the star take up Thor's hammer in the Marvel Cinematic Universe, save the world, and battle some of the most fearsome of villains. However, sometimes some stunts are just too hot to handle…literally.
Extraction was one of the best action movies of 2020, and fans of the franchise are all getting ready for its sequel, which is set to be more extreme and thrilling than its predecessor. In fact, Extraction 2 will be so intense that it sets its leading man on fire. That is right, Chris Hemsworth was purposefully set on fire during Extraction 2.
Directed by Sam Hargrave, the new movie features a prison break scene that is filled with fire. During an interview with Empire, Hargrave shared how the Thor cast alumni braved the elements for his return as the mercenary Tyler Rake.
"For me, the image of Chris Hemsworth beating the shit out of a bunch of prisoners, while on fire, in the snow was something that I couldn't pass up," Hargrave said. "And hats off to Chris. It wasn't CG fire. And he had to do it over and over. I don't know a lot of people, let alone Hollywood A-listers, who are gonna let you light them on fire while on camera."
The filmmaker went on to explain how filming for the said fire stunt happened and how production went about lighting the star's arms a flame while Hemsworth wore multiple layers of clothing.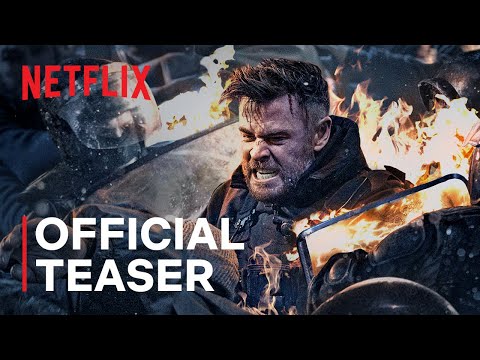 "We had a bunch of different jackets all prepped for him, with different layers," Hargrave continued. "We lit Chris Hemsworth on fire, and he beat up a bunch of guys all night. It was pretty incredible to watch."
Extraction 2 hits the streaming service Netflix on June 16, 2023. For more top picks, here are our guides to the best Chris Hemsworth movies and the best movies of all time. Or, for more upcoming titles, here is everything we know about The Equalizer 3.