Sometimes it feels good to be bad, and playing an iconic villain just never gets old. That is the case for actor Giancarlo Esposito as he remembers his time as the drug kingpin on the hit TV series Breaking Bad.
Speaking with The Hollywood Reporter at the SAG Awards, Esposito shared how he missed playing the character of Gus Fring in the Breaking Bad universe. During his time on the acclaimed drama series, Gus was the mastermind behind the distribution of meth. A cool businessman with a quest for revenge and a no-nonsense attitude, the role still stands as one of Esposito's best performances to date.
But what Esposito missed about Gus wasn't his mental battle with Walter White (Bryan Cranston) or how his character's arc evolved throughout the thriller series' seasons. Instead, Esposito revealed that he missed Gus' formidable yet eerily calm demeanour.
"I miss the cool, calm and collected nature that I was able to fall in line with in regard to Gus," the star explained. "If you've read some of the articles I've done talking about how I built the character, it really came out of a breathing practice, a relaxed state, listening more than speaking, which sometimes intimidates people."
"That space and time is very important to me, so it's taught me a lesson for the rest of my career not to jump into playing Gus, but to give myself the time and space to be thoughtful and to hear and react," he continued.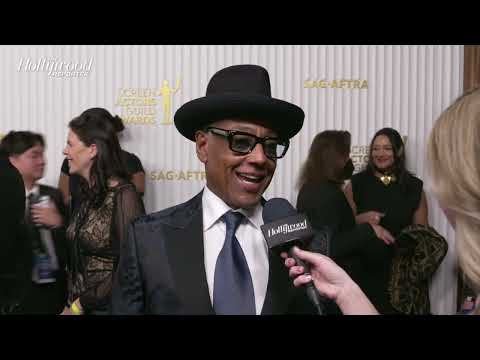 "Acting is also reacting, so I will miss playing him, I will miss that everyone thinks I'm so villainous, I'll miss that in a way, but I'd like them to see a different side of myself in the new things that I'm about to accomplish."
Esposito's portrayal of Gus would go on to earn him multiple award nominations and two wins at the Critics Choice Television awards. So, needless to say, fans also miss seeing the terrifying Gus Fring on our small screens too.
Fans can next see Esposito in the Star Wars series The Mandalorian season 3 as Moff Gideon, which is set to hit Disney Plus on March 1, 2023. The star is also set to appear in the drama movie The Long Home and the science fiction movie Megalopolis.
For more award winners, here are all the Oscar 2023 nominees and our list of Oscars 2023 predictions. Or, if you are looking towards the future, here are all the new movies heading our way in 2023.