When is the Blue Lock season 2 release date? The Crunchyroll anime based on the manga of the same name kicked off with season 1 in October 2022, so where's the sports series headed next?
Based on the popular football manga, Blue Lock was adapted for Crunchyroll, the best streaming service for anime. The TV series has been a success with the highly-rated first 24 episodes.
But what about the Blue Lock season 2 release date? Well, here's the score on the next instalment of one of the new best anime series.
Blue Lock season 2 release date speculation
Blue Lock season 2 will likely be released in Fall 2024, but we don't know exactly when Yoichi and his friends will be back on the pitch.
Season 1 wrapped with its finale in March 2023, so we don't expect to see season 2 this year. But due to the success, we imagine season 2 will arrive quite promptly. Fall 2024 is as good an estimate as any, considering the work involved with creating the animated series.
Blue Lock season 2 cast speculation
Expect to see the main players from season 1 in Blue Lock season 2's cast, including Kazuki Ura, Kaito Tasuku, and Yuuki Ono.
Not a lot of death or destruction (well, not physically anyway) on the pitch, so we're getting the talent from season 1 back for the second season.
Expected Blue Lock season 2 cast list:
Kazuki Ura as Yoichi Isagi
Kaito Tasuku as Meguru Bachira
Yuuki Ono as Rensuke Kunigami
Soma Saito as Hyoma Chigiri
Masatomo Nakazawa as Wataru Kuon
Yoshitsugu Matsuoka as Jingo Raichi
Shōya Chiba as Yudai Imamura
Shuugo Nakamura as Gin Gagamaru
Daishi Kajita as Asahi Naruhaya
Ryuunosuke Watanuki as Okuhito Iemon
Aoi Ichikawa as Gurimu Igarashi
Kenichi Suzumura as Ryousuke Kira
Hiroshi Kamiya as Jinpachi Ego
Eri Yukimura as Anri Teieri
Junichi Suwabe as Shoei Baro
Kazuyuki Okitsu as Zantetsu Tsurugi
Yuma Uchida as Reo Mikage
Nobunaga Shimazaki as Seishiro Nagi
Natsuki Hanae as Ikki Niko
Blue Lock season 2 plot speculation
Blue Lock season 2 might cover story points from volumes 12-23 of the manga, where the players will progress to the Third Selection to compete against Japan's Under 20 squad.
Considering where season 1 ended, we assume at least some elements from volumes 12-23 of the manga will be covered. Anime tends to follow source material quite closely, after all.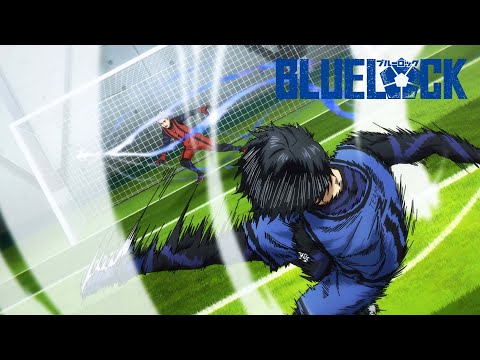 Is there a Blue Lock season 2 trailer?
We're far away from getting a Blue Lock season 2 trailer, but luckily Crunchyroll's YouTube channel has a playlist of clips to revisit from season 1.
No season 2 trailer yet, we're afraid. In the meantime, remind yourself of Isagi's first goal.
Where can I watch Blue Lock season 2?
Blue Lock season 2 isn't out yet, but when it is, you'll be able to stream it on Crunchyroll with a subscription.
There's lots of great stuff over on Crunchyroll, so check out the best anime movies while we wait for the whistle to blow on season 2.
How many episodes of Blue Lock season 2 will there be?
Season 1 of Blue Lock had 24 episodes, so we think season 2 will have at least 20.
You don't see a lot of TV running twenty-something episode seasons these days, but anime is one of the areas holding out, and it suits the medium nicely if you ask the anime fans here at The Digital Fix.
That's all we know so far as of May 2023, but for more football, check our list of the best sports movies. We also have a guide to all of the new anime coming soon and the best movies of all time.