Ben Affleck and Matt Damon have one of the most productive friendships in Hollywood, winning at the Oscars together for their '90s movie Good Will Hunting and joining forces several times over the years.
Most recently, they're on screen together in the drama movie Air, which tells the story of Nike and its campaign to woo Michael Jordan. You can find out what we thought of the new movie in our Air review.
The best friends, though, can't resist a swipe at each other. Affleck took a light-hearted shot at his friend recently in a new advertising campaign for Dunkin' Donuts.
In the commercial, Affleck approaches the cashiers in a branch of Dunkin' Donuts. "It's like I'm doing a commercial, but am I doing a commercial. I'm a real actor. This is an art form for me," he says.
The cashiers then ask Affleck if he was in thriller movie The Departed, mistaking him for Damon, who they note has "had a really consistent career" to a sigh from Affleck. When the cashier says they "love [Damon's] work", Affleck pointedly states that "some of his work" is up to scratch.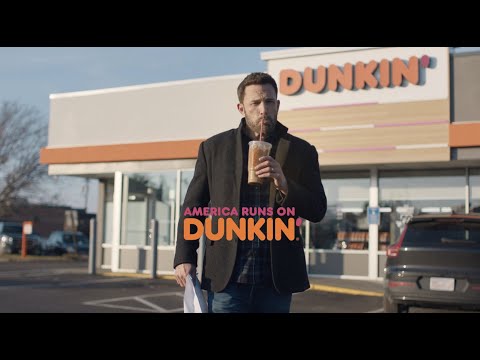 Affleck is on both sides of the camera for Air, directing the sports movie and starring as Nike co-founder Phil Knight. Damon leads the cast as salesman Sonny Vaccaro, who came up with the idea to sign the then-rookie Jordan as a brand representative.
We've got you covered on how to watch Air, as well as some of the most exciting 2023 movies on the way. So find out about the Oppenheimer release date and the Barbie movie release date. Also, don't forget to check out our picks for the best movies of all time.