What is the Beetlejuice 2 release date? Beetlejuice! Beetlejuice! Beetlejuice! We've been saying that name since the late '80s, and now Beetlejuice 2 is happening. We like to think our constant chanting had something to do with this.
Directed by Tim Burton, the first Beetlejuice film was one of the best comedy movies and one of the best ghost movies around. It saw the recently deceased Adam and Barbara (Alec Baldwin and Geena Davis) coming to terms with their death and hiring a maniacal bio-exorcist — the titular Beetlejuice (Keaton) — to get rid of the Deetz family, who moved into their old home.
Darker than a goth's underpants and wildly entertaining, it was a huge success, critically and commercially, and is now known as one of the best '80s movies. A sequel to the best Tim Burton movie, then, seemed inevitable, but what do we know about the Beetlejuice 2 release date?
What's the Beetlejuice 2 release date?
Beetlejuice 2 is scheduled for release on Friday, September 6, 2024, and began filming in the summer of 2023. Unfortunately, it's likely that date will be pushed back.
Why? Well, as of July, the 2023 Actors Strike has caused production to shut down, and we don't know when filming will begin again.
According to Tim Burton, the strike came when they were just about to wrap. "I feel grateful we got what we got," he said [via The Independent]. "Literally, it was a day and a half. We know what we have to do. It is 99% done."
This means that when things get back on track, there shouldn't be much left to complete, so a 2024 release date could still be possible. We'll keep you updated on when filming resumes.
Who's in the Beetlejuice 2 cast?
Michael Keaton and Winona Ryder are both set to return for Beetlejuice 2, but they won't be alone. Jenna Ortega, of Scream and Wednesday fame, has been lined up to play the daughter of Lydia Deetz.
Catherine O'Hara is also returning as Delia Deetz. Willem Dafoe has also joined the big-name cast, reportedly playing a law enforcement officer in the afterlife, while Monica Bellucci will be playing Beetlejuice's wife. Good luck to her!
Here's the Beetlejuice 2 cast list:
Michael Keaton as Beetlejuice
Jenna Ortega as Lydia's daughter
Winona Ryder as Lydia Deetz
Catherine O'Hara as Delia Deetz
Monica Bellucci as Beetlejuice's wife
Justin Theroux as TBC
Willem Dafoe as TBC
Burton will, of course, be directing using a script written by Alfred Gough and Miles Millar, who are best known for penning the Wednesday Netflix series.
Why didn't they make Beetlejuice 2 in the '80s?
After Beetlejuice's success, Warner Bros did get the ball rolling on a sequel, but Burton and Keaton were seemingly too busy at the time.
Burton was going to direct, and Jonathan Gems, the writer of Mars Attacks, was hired to write the script titled 'Beetlejuice Goes Hawaiian.'
The apocryphal story is that Burton originally pitched the title as a joke, presuming it was such a bad pitch that no one would take it seriously. To Burton's horror, the studio executives liked it. Eventually, however, the notion of the monochrome menace in the bright, sunny landscapes of Hawaii started to appeal to Burton as well.
According to Gems [via Fangoria], "Tim thought it would be funny to match the surfing backdrop of a beach movie with some sort of German Expressionism because they're totally wrong together."
The film would have seen the Deetz family move to Hawaii and again find themselves dealing with pesky spirits. Eventually, the family would be forced to summon Beetlejuice to deal with the ghosts, and he becomes a hero, even winning a surfing contest. It got to the point where Keaton and Ryder agreed to return for the film as long as Burton directed, but things soon fell apart.
The supposed reason is that Keaton and Burton got wrapped up in making their second Batman movie, but the elephant in the room was that Beetlejuice 2 felt like a retread of the first, so there was no real passion for making it. Indeed a cavalcade of different writers were brought in to punch up the script in the early '90s, including Kevin Smith, who declined the opportunity, believing the first film said everything it needed to.
As time passed, there were talks of a revival, but nothing ever came of it. Still, Burton was keen to make it but kept the idea on the back burner while he worked on other projects.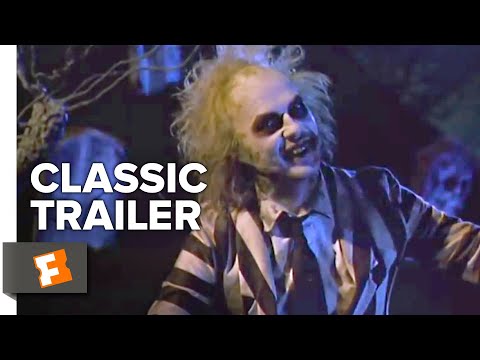 What's Beetlejuice 2 about?
We can presume that the Beetlejuice 2 plot won't have anything to do with the failed Beetlejuice Goes Hawaiian pitch and will instead focus on Lydia's daughter meeting Keaton's ghoulish cad.
The current theory is that the Deetz family will reassemble for a funeral and accidentally summon the 'Ghost with the Most.' So who's funeral will it be? Well, in a recent interview with the BFI, Tim Burton admitted that he began to think about a sequel after asking himself, "What happened to Lydia… to the Deetz family? What happened to Catherine [Delia]? What happened to Charles?"
Now, it's interesting that he mentions Charles there because, as far as we know, Jeffrey Jones, who played the Deetz patriarch in the original film, is not in the movie. It seems likely then that it's Charles's funeral, which brings the family together thena and kickstarts the whole spooky debacle.
This is just a theory at the moment, but it lines up with previous comments by Beetlejuice cinematographer Zambarloukos that Burton has put the Deetz family at the center of this particular story.
"At its heart, Beetlejuice is a story about a family," Zambarloukos said [via The Wrap]. "And now it's 30 years later, and what are the intricacies and the human condition in keeping a family together all that time set in the craziest world possible? That's why I choose projects. That human connection for me is always at the forefront."
Some on-set images have been taken showing Jenna Ortega in a wedding dress, meaning that at some point, the new movie will take a note from the original and have a wedding scene. Hopefully, this one will be a little more two-sided!
Is there a Beetlejuice 2 trailer?
Until the movie wraps shooting, we won't be getting a trailer, meaning we'll probably be looking closer to mid-2024 to get a better idea of the sequel's look and plot.
But there's plenty to keep you busy, and you can check out the below clip from the first movie, from back when we first laid our eyes on the titular ruffian.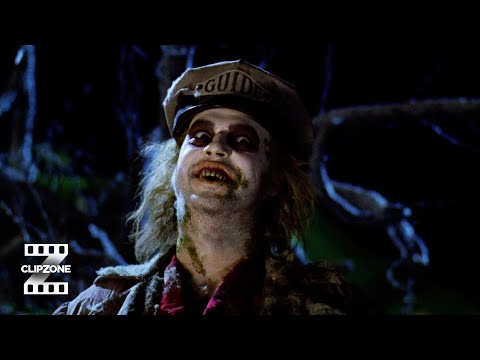 Where can I watch Beetlejuice 2?
Beetlejuice 2 will hit theaters when it's eventually released.
It will likely end up on one of the best streaming services, but expect a theatrical-only release to begin with.
If you love Beetlejuice, then check out our list of the best horror movies ever made. We've also got guides on all the new movies coming in 2023, including detailed breakdowns on Five Nights at Freddy's release date and The Dune 2 release date. Elsewhere, check out our list of the best movie villains to see who else is running around with malicious intent.
Or, take a look at our list of the best movies of all time, and see how to watch The Conjuring movies in order. Finally, find out how to be a final girl in the year 2023, so you can outlast Beetlejuice.