Pink really does go with everything, as Barbie has broke another historic record for Warner Bros at the box office. The Barbie movie has already surpassed 1 billion, toppling The Super Mario Bros Movie as the highest-grossing 2023 movie in the US domestically. But the reign of Barbie isn't over yet, as recent box office figures suggest that it's become Warner Bros' best movie yet.
This is because, on August 28, the new movie surpassed Harry Potter and the Deathly Hallows Part 2's 1.342 billion global gross. By overtaking this film, Barbie also took its crown (or wizard hat) as the highest-grossing movie (globally) in the history of Warner Bros.
In a statement responding to this feat, per The Hollywood Reporter, Warner Bros co-CEOs Michael De Luca and Pam Abdy said, "Reaching this outstanding achievement is a reminder of the power of moviegoers – from countries in every corner of the globe – coming together to further the celebration of an iconic character that has entertained us for so many decades."
This is the latest in a string of records broken by the Margot Robbie movie. On August 16, it surpassed the legendary Christopher Nolan movie, The Dark Knight, in becoming Warner Bros' highest-grossing movie ever in North America.
With a worldwide gross of $1.342, it's also less than $2 million away from surpassing The Super Mario Bros movie to become the highest-grossing movie of the year not just domestically — but globally.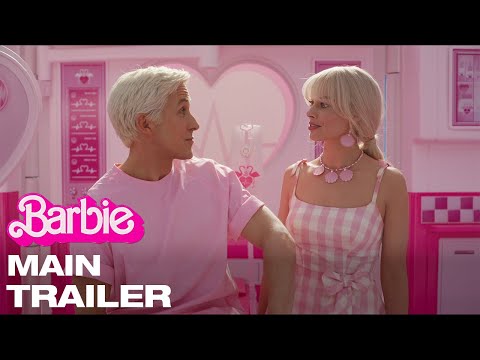 Surpassing this benchmark would also make the Barbie movie — which follows the life-sized Mattel doll's adventures in the 'real world' after a strange series of events in Barbieland — the fifteenth highest-grossing movie of all time.
Analysts are projecting Barbie to reach those benchmarks this week, and once it does, their final boss will be Frozen II. The Disney movie's $1.43 billion global gross makes it the highest-grossing movie of all time for a female director, and may well be the Greta Gerwig-directed flick's final step in world domination.
For more on Barbie, check out our Barbie review and guides on the Barbie cast, Barbie ending, how to watch Barbie, and the Barbie 2 release date. Or, turn your attention to the other box office explosion (literally) with our guides to the Oppenheimer cast, whether to watch Barbie or Oppenheimer first, and the Oppenheimer ending.