Cinemas worldwide are currently in the grip of Barbie fever. The Barbie movie has been filling multiplexes this weekend, becoming one of the most successful new movies of 2023. And as our Barbie review explained, it's one of the best movies of the year too.
One of the people with the most faith in the success of Barbie was its star, Margot Robbie. She explained to Collider that she made some audacious claims in meetings with the studio, including about the Barbie box office.
In fact, though, those predictions might not be as bold and unrealistic as one of Hollywood's best actors originally thought. The Barbie movie release date has brought about a box office bonanza already, and there are plenty of tickets still to be bought.
Robbie spoke up for Greta Gerwig's directorial ability in the meeting, comparing Barbie to Jurassic Park – not two movies we thought would appear in the same sentence – before making a big box office claim.
She said: "I think my pitch in the green-light meeting was the studios have prospered so much when they're brave enough to pair a big idea with a visionary director. And then I gave a series of examples like 'dinosaurs and Spielberg', that and that, that and that – pretty much naming anything that's been incredible and made a ton of money for the studios over the years.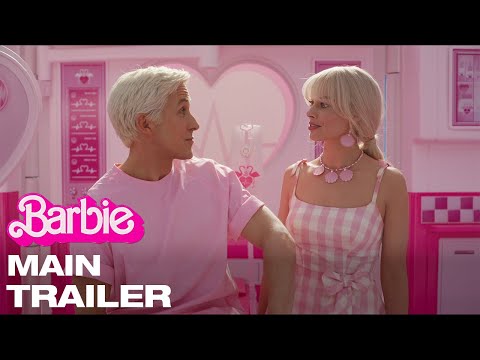 "And I was like: 'And now you've got Barbie and Greta Gerwig'. And I think I told them that it'd make a billion dollars, which maybe I was overselling, but we had a movie to make, okay?!"
As it turns out, Robbie might not have been overselling at all. Barbie managed the biggest opening day of the year at the US box office and is tracking for an opening weekend bigger than that of this year's box office leader, the Super Mario Bros movie.
Super Mario went on to earn $1.3bn at the global box office. So if Barbie proves to have a lengthy run in cinemas, Robbie's billion-dollar prediction could well come to pass. She should have had more faith. In Barbie, we trust.
Return to Barbie Land with our guide to the Barbie cast and everything we know about a Barbie 2 release date. We've also explained why Ken isn't the Barbie movie's villain and explained how you can buy that amazing "I Am Kenough" hoodie.
We've also got detailed information on the 2023 movies still coming your way, including the Wonka release date, The Meg 2 release date, and the Dune 2 release date.