Is Ken a villain in the Barbie movie? Nobody could have predicted what the Barbie movie would be about. So when the themes of patriarchy and feminism became clear, it was a surprise to all. But one character took these concepts to heart, meaning that our beloved Ken went rogue for a while.
In Barbie, Ken finds himself enamored with the idea of masculinity and manhood. Coming from Barbieland, where the positions of power are held by the female members of the Barbie cast, might have made him a little ripe for indoctrination in that respect.
But Barbie is one of the best comedy movies of the year, so where does Ken stand on the scale of villainy? How dark does it get? Well, read ahead, because we're here to answer the question: Is Ken a villain in the Barbie movie? Spoilers for Barbie ahead!
Is Ken a villain in the Barbie movie?
For a short while, yes, Ken would be considered a villain because he takes over Barbieland and instills the ideals of patriarchy and misogyny.
When Barbie and Ken go to the real world, Ken discovers the concept of manhood and begins to worship the patriarchy (and horses). When he returns to Barbieland, he ends up overthrowing the female power and creates 'Kendom', a land in which the Barbies are subservient to the Kens.
During this period, he's particularly mean to our beloved Barbie, and he causes her to have an existential breakdown. Mostly, he's terrible to her because he's always felt second best and has been made to feel undeserving of her attention.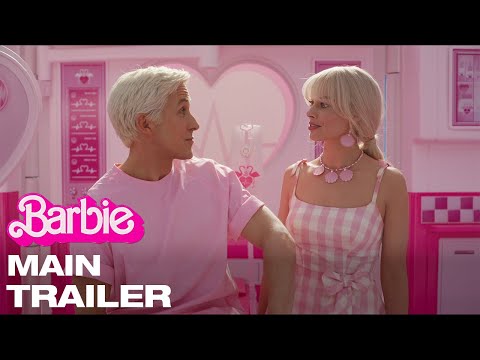 Eventually, the Barbies manage to un-brainwash the rest and overthrow the male domination that now occupies Barbieland. Barbie hashes it out with Ken, and inspires him to find his own identity that's independent of her, meaning that he can finally realize his purpose. By the Barbie ending, balance has been restored and Ken is no longer a villain. Phew!
Take a look at our Barbie review to find out what we thought. And once you've done that, why not check out our thoughts on her counterpart with our Oppenheimer review? You can also take a look at all the best Margot Robbie movies, and see if there's a Barbie 2 release date in the works.
And, for something more in-depth, see why we think the Barbie movie's body diversity couldn't have come at a better time. And if you're looking for something else to watch, take a look at our lists of all the new movies coming out, as well as our best movies of all time breakdown.