HBO show Band of Brothers is currently experiencing a new lease of life on Netflix, with a whole new legion of fans discovering just how damn good the show is. A collaboration between Steven Spielberg and Tom Hanks, Band of Brothers was a 2001 miniseries that followed the Easy Company battalion throughout the events of World War II.
After winning both an Emmy and Golden Globe, it quickly became clear that Band of Brothers was one of the best TV series of the millennia — so much so that it even spawned a spin-off, entitled The Pacific, in 2010. This drama series wasn't a direct sequel, but in the same vein as Band of Brothers, it followed members of the 1st Marine Division during the Pacific War — a conflict that took place within the theater of WWII.
After Band of Brothers proved itself to be one of the best Netflix series around, fans are also revisiting The Pacific — and it's just as well too, as a further Band of Brothers sequel is also on the way.
Masters of the Air is set to be an Apple TV show rather than an HBO project, and will see the return of Spielberg and Hanks as executive producers. Like Band of Brothers, it will be based on a book documenting the real-life experiences of soldiers on the front line of WWII. This time, the miniseries will follow the 100th Bombardment Group of the US Air Force.
Not much is known about the specifics of the war series, but like Band of Brothers, it seems set to have a star-studded cast including Austin Butler, Barry Keoghan, and Callum Turner.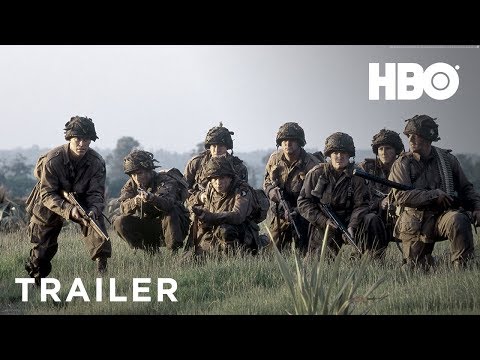 It might be a while until we see Masters of the Air on-screen, but if you want to see more of Butler and Keoghan, both have new movies coming out in the near future. Keoghan is set to star in the eccentric thriller movie Saltburn, out in November, while Butler will be playing a new movie villain in 2o24's Dune 2.
To find out more about Dune 2, check out our guide to the Dune 2 release date, and when you're done there, be sure to bookmark our articles on other upcoming releases like The Marvels, Deadpool 3, and Superman Legacy for all the latest updates.