If you're anything like us, you're always on the look-out for the best new horror movies. Fortunately, the Amazon Prime catalog has now given us one of this year's most terrifying new movies for fans of the scariest possible cinema.
Knock at the Cabin shivered its way through multiplexes earlier this year as the latest chiller from The Sixth Sense director M Night Shyamalan. He's a director responsible for some of the best movies ever made, and some of the worst movies we've ever seen. Thankfully, Knock at the Cabin was one of his better recent outings, as we wrote in our Knock at the Cabin review.
The movie is now available on one of the best streaming services and, if you're not already an Amazon Prime Video subscriber, why not click here and sign up.
Knock at the Cabin presents a family with a terrifying scenario, when they are imprisoned by a four-person cult. They claim that either one of the two parents, or their daughter, must die in order to prevent the end of the world.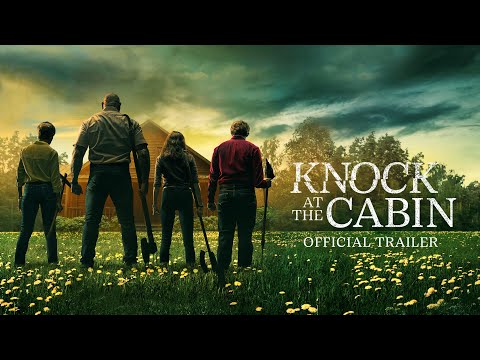 As you'd expect from one of the best M Night Shyamalan movies, it's twisty and fascinating. It also contains a tremendous performance by Dave Bautista as the physically imposing but softly-spoken leader of the home invaders. We think Dave Bautista is the best wrestler turned actor, and this movie proves it.
The rest of the Knock at the Cabin cast is worthy of praise too, with Jonathan Groff and Ben Aldridge shining as the parents determined to protect their daughter from this cult.
If you've watched the movie and want to know more, check out our Knock at the Cabin ending explained. You can also read our M Night Shyamalan and Rupert Grint interview and find out the one thing Shyamalan will never let his actors do.
Meanwhile, we've got guides to the best horror movies coming this year, including the Saw 10 release date and The Meg 2 release date. If you're in need of more recommendations, you can also find out more about everything new on Amazon Prime this month.