Actor Dave Annable is currently starring in new thriller series Special Ops: Lioness, which is yet another Taylor Sheridan series. Annabelle plays Neil, the husband of Joe (Zoe Saldana), a CIA operative in a secretive program. Neil has most of the responsibility for the home and children. But Annable may have gotten the role due to how he was treated in Yellowstone. That's right – Sheridan killed him off in the pilot episode.
Now that we're on Yellowstone season 5, it's easy to forget that there was a fourth Dutton sibling. As well as Kayce (Luke Grimes), Jamie (Wes Bentley), and Beth (Kelly Reilly), there was also Lee (Annable) – who was the eldest and John Dutton's right-hand-man. Lee is killed during a dispute with Thomas Rainwater's tribe, leading to Kayce shooting his wife's brother.
Annabele explained to Deadline that despite only being in one episode, he still went to cowboy camp to prepare to be part of the Yellowstone cast; "I went to cowboy camp for a three or four month experience of Yellowstone and being a cowboy. And I just fell in love with everything. I loved the cast. I loved being in Montana and Utah."
Annable continued; "So when we were shooting my death scene, during the second or third take I was like, 'I'm okay, this is just makeup. Like, you don't have to kill me.' I really started a whole Save Dave Annable campaign, not knowing what would then happen with the show becoming the number one show on the planet."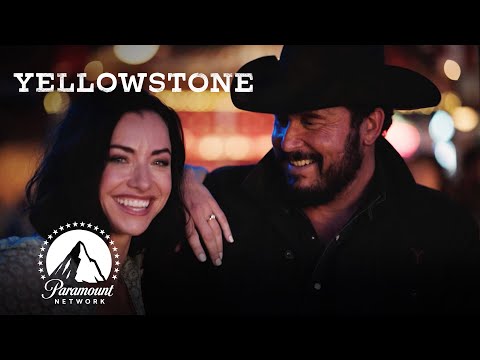 Regarding being added to the Special Ops: Lioness cast, Annable said; "There might have been some version of an IOU in there, you know, his [Sheridan] feeling bad. But I think I'm the right guy for the part. And you know, Taylor has really proven over and over again that he knows what he's doing when he puts the crew and cast together. I'm over the moon. I'm so grateful."
For more information on the series that makes us holler Yee-Haw! Check out our guides to the Yellowstone timeline, explained, to the Yellowstone series, ranked, and to the Yellowstone filming location.