The world of Yellowstone has had more juicy drama going on behind the scenes recently than onscreen, with Kevin Costner seemingly putting the producers (including showrunner Taylor Sheridan) in the position where they had to announced that season 5 of the popular TV series would be its last. But star of the Yellowstone cast Luke Grimes, who plays Kayce Dutton, says that there's a reason that there's so much juicy drama in the show.
"Love and family and serve your tribe, your people – that's a huge theme in the show. With Kayce, he has a hard time choosing his relationship with his father versus his relationship with his wife and son," Grimes says in a featurette clip that's set to appear on the show's latest DVD and Blu-ray release (via ET). "I think it's because it all really matters and it matters to all of the characters."
"That's sort of where you get all of this really juicy drama, is that everyone is sort of fighting for their team," he adds. "There's no right team or wrong team, it's just a bunch of people trying to figure out how to do what's best for their own."
The first half of Yellowstone season 5 came out on Paramount Plus between November 2022 and January 2023, and is now available on DVD/Blu-ray. Yellowstone season 5 part 2 was scheduled to come out in the Autumn of 2023, but they haven't started filming it yet and with the writers' strike, this is looking increasingly unlikely.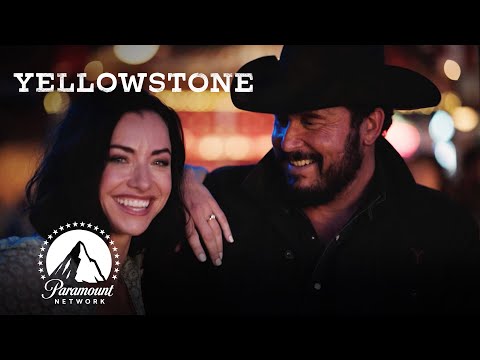 Costner is currently busy directing an epic western movie called Horizon, and this is reputedly the cause of the strife with Yellowstone. Costner allegedly doesn't want to commit too much time to the series, now he's moved onto the movie. This is the first movie that Costner has directed for twenty years. He famously won Best Picture and Best Director for Dances with Wolves over thirty years ago.
While we wait for Yellowstone to conclude, check out our guide to some of the spin-offs we have to look forward to, such as Lawmen: Bass Reeves and Yellowstone: 6666.