Needless to say, Jamie Dutton has had a wild ride during his time on Yellowstone. Introduced as the adoptive son of John Dutton, Jamie has an up-and-down relationship with the family — but this plot twist might lead to him burning bridges with the Duttons for good.
Over on the Yellowstone subreddit, one especially popular fan theory suggests that the Yellowstone character, who is played by Yellowstone cast member Wes Bentley, might actually be Native American: a revelation which, if proven true, could have huge implications for Paramount's best TV series.
"I think John Dutton's father had a bastard daughter with a local Native American woman, and that this daughter later grew up and married Garrett Randall and that they had Jamie Dutton," the fan wrote.
"Garrett Randall repeatedly said that the Duttons stole his birthright," they explained. "Could he possibly be referring to this that his mother is both a Dutton and a Native?"
If this theory turns out to be true, then it would definitely help explain why John took in Jamie in the first place. As the Redditor points out, John "isn't exactly the compassionate type" — but if John knew that Jamie was part Dutton, part Native American, that would explain why John felt a sense of responsibility towards him.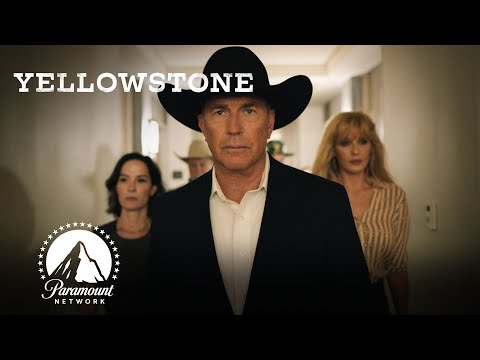 "And, John Dutton even says that there are things about Jamie that only he knows that don't make him fit to be governor," the Redditor added. "Could he possibly be referring to Jamie's Native American heritage?"
If this theory were true, it would have huge implications for the future of Yellowstone Ranch. Technically, Jamie and Tate should inherit the ranch, and we doubt John would take this lying down. We know Taylor Sheridan loves Western-style face-offs, so could this be what Yellowstone comes down to? And with Kevin Costner set to leave the series, could a clash between John and Jamie turn deadly?
As one of the best drama series on TV, Yellowstone is known for throwing in a soapy twist or two — and this type of revelation would definitely help raise the stakes at the eleventh hour.
If you want to know more about the next chapter of Yellowstone, here's our guide to Yellowstone season 5 part 2. Or, if you're more interested in Taylor Sheridan's spin-offs, here's everything you need to know about Yellowstone 1923 season 2, 1883 season 2, and Yellowstone 6666.