Those of you with a sweet tooth are in for a treat with Wonka, a new movie from director Paul King — this Charlie and the Chocolate Factory adaptation has a mouth-watering ingredient list. And, as it turns out, a lot of those ingredients were actually on Wonka's set.
Made indulgent with the help of a master chocolatier, King told People many of the treats in excess you'll see when the Wonka release date arrives were made to perfection, even though they really didn't need to be.
The best actors in the biggest new movies are good enough at their job to simulate what decadent candy will do to a person's physicality, but Timothée Chalamet was furnished with more than just props; he got to literally swim in the film's muse: chocolate.
The Paddington director said, "We had this incredible chocolatier, she made these incredible concoctions, and we would taste them. They tasted much better than they needed to because, obviously, actors are good at pretending things, but the miracle was they tasted every bit as good as they looked."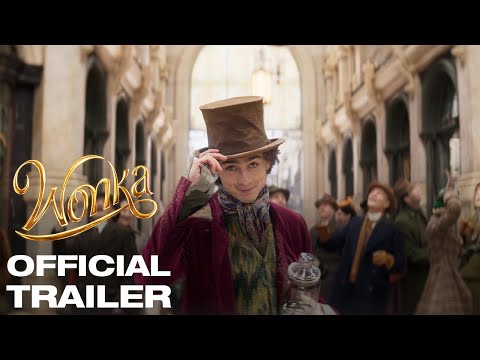 One scene in the film involves Willy Wonka and Noodle (Calah Lane), in a "huge vat of chocolate." King continued, "We actually made an enormous vat of hot chocolate — not scalding, just warm hot chocolate for them to immerse themselves in. So there was there a lot of chocolate around." Those sound like working decisions we would like to be under, but it's probably best we don't. We'd be sick as a dog by lunchtime.
Wonka's trailer was released recently, and in our Paul King interview he echoed the amount of candy-coated hands on the set, "they all tasted delicious because they were all lovingly handmade and completely edible," he said, "there are lots of different magical, wonderful creations.
For more detail on the movie, you can take a look at the five things we learned at the Wonka trailer event. And don't miss our lists of the best Disney movies and best family movies. We've also got a guide to the best movies of all time and the Dune 2 release date, too.