Here's everything we know about a potential Twisted Metal season 2. Like cars and chaos? You'll love Twisted Metal.
With a stacked cast and a Mad Max-esque plot, Twisted Metal was always bound to grab our attention. Based on a videogame series of the same name, Twisted Metal follows MCU star Anthony Mackie's John Doe as he travels across a post-apocalyptic vision of the US to deliver a mysterious package. Along the way, he's confronted by hordes of masked marauders in terrifyingly twisted cars and trucks (we did say it reminded us of Mad Max).
It's one of the best TV series of recent months, and will be beloved by fans of a good thriller series, as it blends awesome action and visuals with some intense comedic carnage. All ten episodes of season 1 dropped on Thursday, July 27, 2023 on Peacock, and fans of the show who've already binged through it all have their sights set on what could be next. Here's what we know about if we might get Twisted Metal season 2.
Will there be a Twisted Metal season 2?
Peacock has not officially renewed the series or confirmed that a second season is coming. However, if it is announced, we'd expect it to arrive no sooner than 2025 with Mackie's busy schedule.
The streaming service will be closely monitoring the viewing metrics of the show, as well as the audience response, in order to make their decisions.
So far, things are looking positive, though. The new comedy series (yes, it really is a comedy series) has been met with generally favorable reviews and will be punching its way up the Peacock streaming charts as the days tick by. Additionally, from a story perspective, the events of the first season do seem to be pointing toward another NOS-fuelled adventure, setting up lots of potential plot points for a second round.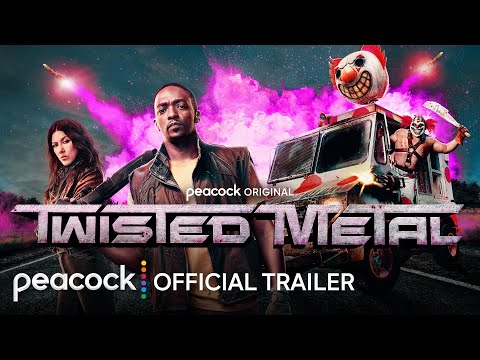 It shouldn't be too long before word on Twisted Metal season 2 is officially announced, one way or another.
In the meantime, if fans of the show want more from Mackie, they can look forward to the Captain America 4 release date in which the actor will be taking on the mantle of Cap. You can watch the Marvel movies in order to prepare yourself for that particular outing.
Or, if it's car-based carnage you're after, see what's going on with the Furiosa release date. You can also find out what's new on Netflix this month and see all the new movies which are coming in 2023. While you're at it, check out our picks for the best action movies of all time.