Before we had Volcano, Men in Black, or No Country for Old Men, the biggest Tommy Lee Jones movie around was The Fugitive. It was in this that Tommy Lee Jones forever won a place in our minds as the end-all-be-all top pick for a Texan-voiced, no-nonsense man of talent. If you haven't seen The Fugitive, then all you need to know is that it's one of the best thriller movies ever made.
The Fugitive stars Harrison Ford and Tommy Lee Jones, and is based on one of the best TV series to have ever tackled the 'innocent man on the run' gimmick. It follows Ford as Dr. Richard Kimble, who is falsely arrested on suspicion of killing his wife. When the train he's on derails, he makes his escape and goes on the run, with Tommy Lee Jones' US Deputy Marshal Samuel Gerard hot on his tail.
The Fugitive is, undoubtedly, one of our favorites. Not only is it a thriller masterpiece, but it also boasts some of the best action movie sequences of the '90s, and that's saying something. It's also weirdly quotable, and we often can't go a day without saying "I don't care!", or "You switched the samples!" (They're not always super in-context, but you get the idea.)
Tommy Lee Jones recently revisited the movie during an interview, and revealed that he only had one condition when it came time to shoot the feature. And, thankfully, it was a good one.
"Before we started shooting, I spoke to Joey Pantoliano, whom I know, and said, 'Joe, we got to have a lot of fun on this thing,'" Jones said [via Rolling Stone]. "'If we're going to do this movie, the best service we can do is to enjoy it. So let's be sure that we're having fun every minute. If we're not having fun, let's stop and figure out why and then make some decisions that are fun.'"
Joe Pantoliano, who starred in the movie alongside Tommy Lee Jones, played Deputy U.S. Marshal Cosmo Renfro. Throughout the film, the Marshals and Richard Kimble are caught in a game of cat and mouse. Of course, on Ford's end, things are dire. But whenever we cut back to the group of law enforcers, things get almost a little wacky. As Tommy Lee Jones interacts with his ragtag band of officers, things start to look a little like a buddy-cop movie.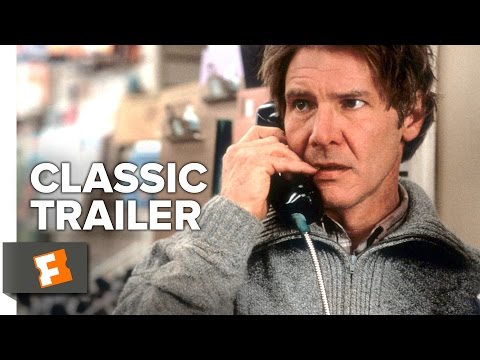 But this is part of what makes The Fugitive so memorable. The moments of levity entwined with the spikes of tension and fear create one hell of a ride. It's part of the reason we love it as much as we do.
"And I think that served the movie pretty well," Jones added. "You could see that those people were used to working together, enjoyed working together, and had their resentments and their jokes, just like human beings. And I thought that served the narrative pretty well, that we had that spirit among the U.S. marshals and the deputies, that they were, well, having fun."
Of course, that logic ended up working out very well for him, since the role would go on to earn him an Academy Award for Best Supporting Actor. (The movie was also nominated for Best Picture — an accolade that it did win… in our hearts.)
If you love Tommy Lee as much as we do, then you'll want to know why he calls one of his most divisive movies "noble failure", and read our feature on how Tommy Lee Jones in Fast and Furious would've changed cinema. You can also find the action you seek with the Dune 2 release date and The Batman 2 release date.
Speaking of Batman, see if Tommy Lee Jones (AKA: Harvey Dent) appears on our list of the best DC villains. When when you're done with that, don't forget to note all the new movies coming out, as well as our list of the best movies of all time.