In October 2022, Henry Cavill caused quite the furor by announcing that he was returning as Superman (following a cameo in Black Adam) and also leaving the role of The Witcher. While he didn't directly link the two events as cause and effect, the timing of the two announcements certainly suggested that he was leaving The Witcher to pursue Supes once more. There then had to be an embarrassing retraction when new DCU head James Gunn said that Cavill wasn't returning as Superman after all.
Liam Hemsworth has been announced as the new Geralt, who will be taking over the role from season 4 onwards. But Netflix has clearly been concerned that there was some confusion when The Witcher season 3 was released on June 29 2023, about whether Cavill was still in the lead role.
On July 3, the official Witcher Twitter account shared photos of adverts projected onto British landmarks which state; "Just in case you need a reminder – Yes, he's still Geralt in Season 3 of The Witcher." This caused some backlash amongst fans who said it was "so disrespectful" to Hemsworth and that it was "throwing him under a bus."
The tweet is an odd marketing strategy from Netflix, as it does seem to be suggesting that they know that the main draw for viewers is Henry Cavill. It also suggests that viewing figures are not what they hoped, as the tweet was posted four days after the launch of the new season. Season 3 has been split into two halves, with volume 2 being released on July 27.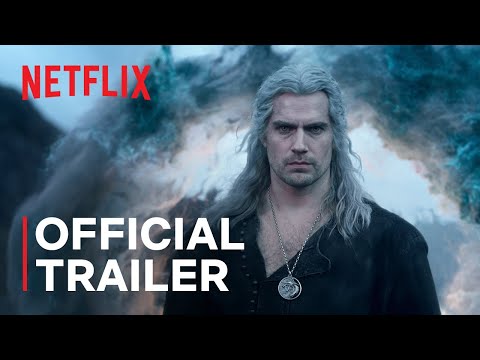 If you're enjoying The Witcher season 3, check out our interview with the stunt coordinator Wolfgang Stegemann and the armorer Nick Jefferies. You may also want to know more about season 3's main villain Rience and crucial locations Redania and Aretuza.