Thanks to Mike Flanagan's horror series such as The Haunting of Hill House and Midnight Mass, fans of the genre are spoiled for choice when it comes to TV binging. And now, one actor is keen to throw their hat into the spooky TV series ring – none other than Bohemian Rhapsody star Lucy Boynton.
During an interview with The Digital Fix, while promoting Netflix's new movie The Pale Blue Eye, Lucy Boynton expressed her love for dark material. The star shared how she was not only a fan of gothic horror movies but is also a huge follower of Shirley Jackson – the author behind the Haunting of Hill House – as well as the Flananverse that is taking the world by storm.
The Pale Blue Eye is a murder mystery featuring none other than goth icon Edgar Allan Poe, played by Harry Potter cast alumni Harry Melling. Considering how Flanagan's upcoming thriller series also is based on Poe's work – The Fall of the House of Usher – it could be a sign from the universe that a future collaboration is in order.
Boynton agreed with this hypothesis, stating: "I know, right?!" Before going on to clarify that she would love to be cast in whatever the filmmaker decides to put out next.
"I'm such a huge fan of Mike Flanagan, and I think he's a genius," she said. "So hell, yeah. Sign me up for whatever is next."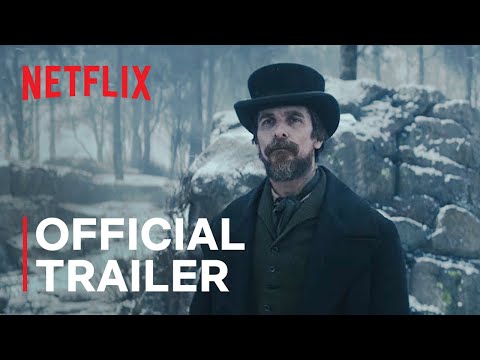 Currently, Flanagan has two upcoming projects, Netflix series The Fall of the House of Usher, and The Season of Passage. Boynton is out of luck when it comes to the former, as the drama series has already been cast and filmed. However, the science fiction movie The Season of Passage is still in the development stage – so the actor may just have her shot yet!
While we wait for Mike Flanagan to deliver more spooky content, you can now watch Boynton's new detective movie The Pale Blue Eye on Netflix. If you want more information about the Netflix movie, you can read our The Pale Blue Eye review as well.