Here's everything you need to know about which formats you can watch The Meg 2: The Trench in, and which is the best choice. This is a spoiler-free article. The Meg 2's secrets are safe with us.
The Meg is back, and it's bigger than ever as Jason Statham returns to lead The Meg 2 cast in his fight ancient monsters from the deep. Packed with action and chaos, if you're a fan of the best shark movies you'll be desperate to catch the new movie, and you can read our The Meg 2 review for more details on what to expect.
Another important part of your trip to the cinema will be the format in which you decide to see The Meg 2. Standard? 3D? 4DX? Here's our guide to all The Meg 2 cinema formats, and which of them you should go for.
Is The Meg 2: The Trench in 3D?
The Meg 2 is being screened in cinemas across the world in 3D.
The Meg 2 was made with 3D in mind, like the first movie, and this is arguably the best way to watch the movie as it offers a fun, immersive glimpse into the underwater world of giant sharks.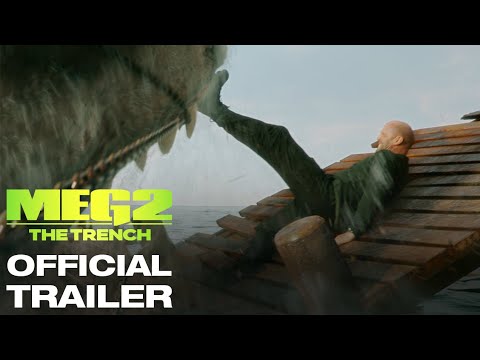 What formats can I watch The Meg 2: The Trench in?
The Meg 2 is available to watch in the standard 2D format, in addition to 3D, and some cinemas are offering a 4DX experience. 4DX is a multi-sensory cinema experience as the seats shake and move to mimic the movements on the screen, and for action movies like The Meg 2 this can be a fun and unique option.
Unfortunately, however, The Meg 2 is not currently available to watch in IMAX. At the time of writing IMAX screenings are still blocked out for Oppenheimer, and will soon be changing to show the upcoming Gran Turismo.
What is the best format to watch The Meg 2 The Trench in?
If you have the option, it's fun to watch The Meg 2 in 3D. It's the kind of blockbuster which suits the format, as it's designed for all-out fun and big action.
Fear not, though. If you hate those 3D glasses, The Meg 2 is also perfectly enjoyable in the standard 2D format.
That's it on The Meg 2 cinema formats. For more on the new movie, check out our guide to The Meg 2 age rating, and The Meg 2 post-credits scene. You can also see our thoughts on a potential The Meg 3 release date, if you're already wanting more, and be sure to check out our picks for the best movies of all time.
If you're after something with a bit more bite, you can learn about the horrifying The Meg true story, and the time Jason Statham had a real encounter with a shark.