Action movie star Jason Statham has faced all kinds of movie villains over the years — but one foe, in particular, may have hit a little too close to home. In 2018, Statham battled the elements along with literal sharks in thriller movie The Meg. Based on the megalodon, the largest shark species believed to have ever existed, the titular creature was brought to life thanks to a mixture of CGI and artificial intelligence.
Yet, in an ironic twist of fate, Statham ended up face-to-face with a shark for real while filming the now-iconic monster movie. He revealed all in an interview with Entertainment Weekly.
"We took a trip down to Fiji, and we went diving with some bull sharks," the shark movie star recalled."They hand-feed them, and it's a spectacular thing to see. These things are three meters in length, huge big things — when you're in the ocean, and you're like six, eight, 12 inches away from these things, it's quite an ordeal."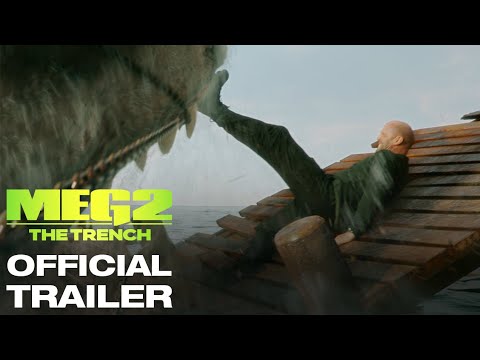 He continued, "There were 20 or 30 of these things and they were hand-feeding [them] big tuna heads. We got very very close and it was a spectacular moment. To swim in close proximity to a big, three-meter shark is to be recommended to all and everyone."
If you liked The Meg, you'll be pleased to know that The Meg 2 release date isn't far away. Or, if you're more into wheels than gills, you can catch Statham in Fast X on May 19, 2023. The new movie is shaping up to be one of the best movies in the Fast and Furious franchise, so it's not one you'd want to miss.