What age rating is The Meg 2? This article does not contain any spoilers for The Meg 2, but there are plenty of refences to sharks.
Any movie about people fighting sharks can get pretty violent, and The Meg movies are no different. With the arrival of The Meg 2 now in cinemas, families across the world are looking to get a piece of the aquatic adventure. In our own The Meg 2 review, we described it as having, "seat-gripping moments," though it doesn't quite match the heights of the first movie – it's certainly not in contention to be one of the best movies of the year.
But with The Meg 2 cast now in action, led by Jason Statham, how appropriate is the new movie for families? Here's our explainer on The Meg 2 age rating, to clear it all up.
The Meg 2 age rating in the US
Meg 2: The Trench is a PG-13 in the US. The movie has this rating for containing: action and violence, some bloody images, brief suggestive material, and language.
This means that some material may be inappropriate for children under the age of 13, at parents' discretion.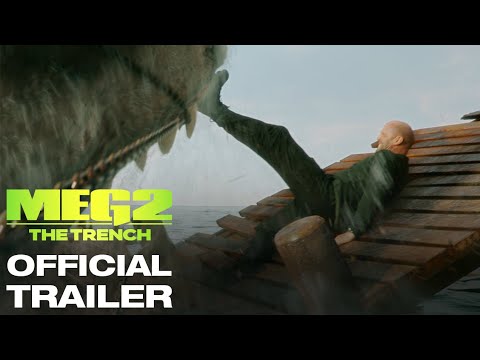 The Meg 2 age rating in the UK
In the UK Meg 2: The Trench has been certified by the BBFC as a 12A. This means that children under the age of 12 will need to be supervised by an adult.
The BBFC's classification comes from the movie's: "moderate threat, violence, bloody images, rude gestures." It's all just what you'd expect, really, from a movie about a man versus a shark. The only question we have now is when we'll see a The Meg 3 release date for more shark-tastic action.
For more on The Meg, check out our feature on why shark movies are a nightmare to get right, and how The Meg true story is even scarier than the movies.
You can also learn about Jason Statham's real-life shark encounter before seeing how to watch The Meg 2, including streaming options, and see our picks for the best shark movies.