One Lord of the Rings movies fan got an unwelcome surprise while celebrating his love of Middle-earth. Ben Coyles was out for some pints on his birthday dressed as Gandalf, one of the best Lord of the Rings characters, when he ran into the actual wizard himself Sir Ian McKellen.
Coyles and some pals were doing a pub crawl at the time, as you do, when a representative for the living legend made the introduction. The moment was captured on video, as Coyle, looking like he's been involved in one of the best fantasy movies himself, chats to McKellen, who's a typically great sport about it.
"It was such a shock but also a beautiful and magical moment," Scarlet Learmouth, a friend of Colyes's who posted the TikTok, told the Lancashire Telegraph. "I am so unbelievably happy for Ben and to be part of this exciting occurrence."
You can see the video below, where McKellen poses for pictures beside his lookalike. It's like we're seeing double!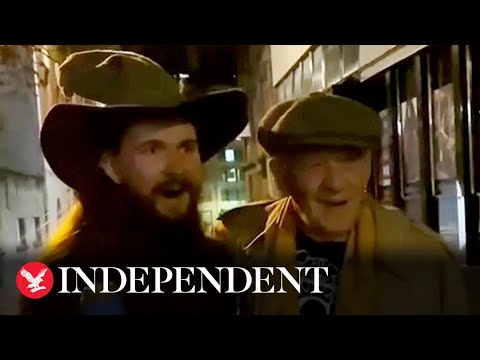 When he's not helping destroy the One Ring, McKellen played one of the best X-Men characters too, in Magneto, for several Marvel movies. He's not much for franchises these days, but new Lord of the Rings movies are coming. Keep an eye on our War of the Rohirrim release date to learn more about that.
Our Rings of Power season 2 release date guide will keep you up to date on Amazon's Middle-earth adaptation, too. Otherwise, our new movies and best movies lists are available for your perusal as well.