Over the last few years, a pretty nasty trend has emerged on the internet, where certain films are given bad reviews and ratings by people out of spite. Review bombing, as it is known, has affected The Little Mermaid recently, but now, one of the best live-action Disney remakes has helped to put an end to this issue.
Sadly, review bombing tends to happen more commonly to new movies and TV series where characters of a certain skin color or sexual orientation are represented. The Little Mermaid is just the latest in a long line of media to be hit by review bombing. One of the best thriller series of this year, The Last of Us, was also impacted by this for its portrayal of LGBTQ+ characters.
In a new report from Deadline however, IMDb appears to have found a solution to the problem by adapting its aggregate scoring system to lessen the impact of review bombing.
A spokesperson for IMDb said: "Although we accept and consider all votes received by users, not all votes have the same impact (or 'weight') on the final rating. When unusual voting activity is detected, an alternate weighting calculation may be applied in order to preserve the reliability of our system."
This is great news, and means that more movies and TV shows will be given a fair chance when it comes to reviews and ratings. While these scores are not the be-all-and-end-all when it comes to any big release, there is no doubt a studio would take a look at the online reputation of a film or show before sanctioning a sequel, for example.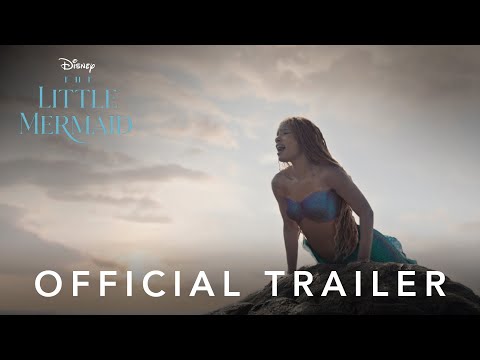 It is often fairly obvious when review bombing is happening, as there will be an overwhelming amount of 1/10 ratings, and many of these scores are registered before the movie is even released, showing a clear prejudice.
Luckily, The Little Mermaid currently has a score of 7.0 on IMDb, which means there is a good chance The Little Mermaid 2 release date we all crave could happen. As you can see from the graphic below, the musical has been hit by plenty of one star scores, but clearly IMDb's weighted system is working as they have not affected the overall score too severely.
You can tell from our The Little Mermaid review that the Disney movie is a hit. And let's be honest, The Digital Fix is the only source you need to hear from on the matter!
If you want more on the latest adventure movie from under the sea, check out our guide to The Little Mermaid soundtrack, or see why we're terrified of the CGI Disney nightmare they call Flounder. Alternatively, here is our list of the very best movies of all time, or our guide to The Last of Us season 2 release date.