Why was Eadgifu recast in The Last Kingdom movie? Based on a series of historical novels, The Last Kingdom wowed audiences on the BBC and Netflix across five seasons of drama set in Britain several centuries before the Norman conquest, with Vikings and Anglo-Saxons vying for control of the country.
The Last Kingdom movie, entitled Seven Kings Must Die, concludes the story of the series with an epic historical drama hoping to take its place among the best Netflix movies. The main characters have returned, including Lady Eadgifu – the wife of Anglo-Saxon ruler King Edward. But this time, she has a different face as one of the show's best actors has been recast.
So why was Eadgifu recast in The Last Kingdom movie? We've got all of the information you need on why the decision was made, so you're not caught off-guard when you settle down to watch the new movie on Netflix.
Why was Eadgifu recast in The Last Kingdom movie?
Elaine Cassidy replaced Sonya Cassidy as Eadgifu in The Last Kingdom movie due to scheduling conflicts.
In a Sonya Cassidy interview with The Digital Fix last year, the actor revealed that with "a heavy heart", she had a scheduling problem that would keep her away from the movie.
She said: "I had a blast on The Last Kingdom. I was a big fan of the show anyway, so it was really fun to kind of join those guys in beautiful Budapest. And I really liked that character, I really enjoyed playing Eadgifu, but my time playing her was for season five."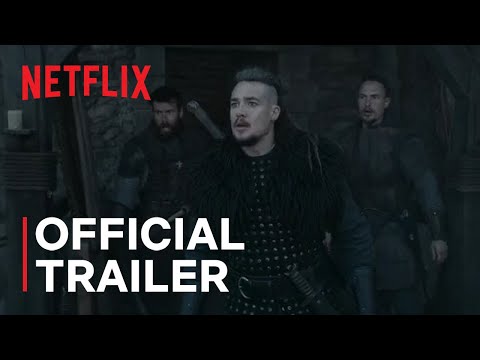 Elaine Cassidy – no relation – stepped up to play the role in the new movie. The Irish actor's previous credits include the police procedural series No Offence and one of the best fantasy series of recent years: A Discovery of Witches.
Find out how to watch The Last Kingdom movie now, or take a look at some of the other 2023 movies worth getting excited about. We've got loads of detailed guides to the best movies on the way this year, including the Barbie movie release date, the Indiana Jones 5 release date, and The Meg 2 release date.