Disney's Haunted Mansion is steadily becoming one of the new movies coming in 2023 that we're dying to see. From the star-studded cast to some seriously silly looking comedy bits, it looks like this Disney movie is set to deliver on both the fun and the ghostly thrills.
The comedy movie, which is based on the famous Disneyland theme park ride, is stacked high with big names. From Jamie Lee Curtis, to Owen Wilson, to Tiffany Haddish, this cast is serious business. And with plenty of Easter eggs relating to the ride itself, fans will have plenty to look at.
And now, we're able to get a proper look into what the adventure movie will entail, since we've finally been granted a look into the hallowed halls of the mansion itself with the new full length trailer.
The trailer, released today, gives a better look at exactly what kind of spooky hijinks we can expect to see in the ghost movie.
The trailer's opening sets the stakes immediately, telling us that entry to the house could "change the course of your entire life". There's plenty of ghouls running around the place, causing havoc and seemingly having the time of their (after)lives picking on LaKeith Stanfield.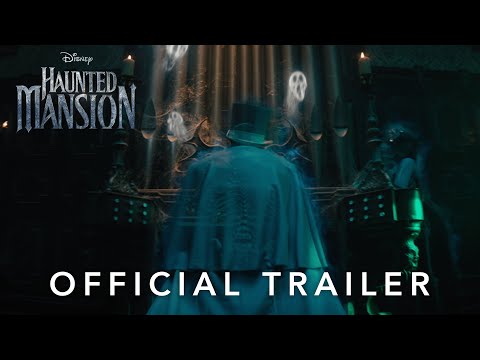 We're also introduced to Owen Wilson's priest character, as well as Tiffany Haddish's psychic medium. But it's not just the ghosts that these guys need to worry about, because it seems the house itself can be bent to the will of those who inhabit it, with the spirits able to manipulate the physics of the home.
And by the looks of things, some possession is on the cards too, with one particularly ghastly looking figure seemingly absorbing into Stanfield's body. (What did he do to deserve this?)
Haunted Mansion will be released in theatres on July 28, 2023 in the US, and August 11, 2023 in the UK.
For more spooks, check out our lists of the best movie villains and best horror movies you can watch now. Don't forget about the best Disney Plus movies and best Disney Plus shows, too! (As well as all the best movies of all time!)