What's Ted's truth bomb in Ted Lasso season 3? We're nearing the finale of TV's most likable show, as Ted Lasso is set to bring an end to its third, and possibly final, season.
Whatever happens to AFC Richmond and Ted Lasso himself, it's clear that one of the best TV series on our screens will look very different if Apple TV Plus announces a fourth season. We don't know whether the key Ted Lasso cast members will return, which could leave the Greyhounds looking very different on the pitch and behind the scenes.
Ted's own future was called into question at the end of Ted Lasso season 3 episode 11, when he told club owner Rebecca that he had something to tell her. So what's Ted's truth bomb in Ted Lasso season 3, and what could it mean for the future of the best comedy series ever set in the world of football?
What's Ted's truth bomb in Ted Lasso season 3?
Ted's truth bomb is almost certainly going to be that he's leaving AFC Richmond to go back to America and be with his son.
In the final scene of episode 11, Rebecca appeared in Ted's office and explained that she always drops a "truth bomb" at this time of year.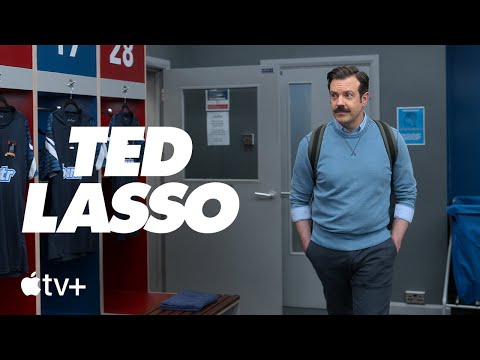 In season one, it was the revelation that she hired Ted in the hopes of destroying the team to get back at her Richmond-loving ex Rupert. Last year, Ted found out that Rebecca was sleeping with Richmond player Sam Obisanya.
This year, however, Rebecca admitted she had "got nothing" in terms of a truth bomb. Ted responded: "Well, that's okay. I got one." The penultimate episode rolled its credits in the wake of that cliffhanger.
However, given that the previous scene featured Ted breaking down in front of his mom in a conversation about how much he and his son Henry miss each other, we can read between the lines and guess that Ted is about to resign from his coaching duties in order to return to America. If that's not what Ted has to say to Rebecca, then it's quite the switch.
For more from The Dog Track, find out why this Ted Lasso star isn't sure Richmond still needs to win the league, read our Ted Lasso season 3 review, and take a look at how to make the Ted Lasso biscuit recipe.
We've also got plenty of sports-adjacent entertainment with our guide to the Welcome to Wrexham season 2 release date, as well as our list of the best sports movies.