The streaming service Apple TV Plus has produced some of the best TV series around of late, and Ted Lasso certainly falls into that bracket. We've been dying to know the Ted Lasso season 3 release date for ages now, but luckily a new trailer just dropped giving us an answer.
Jason Sudeikis leads the Ted Lasso cast, with support from the likes of Hannah Waddingham, Brett Goldstein, and Juno Temple, as the comedy series follows the ups and downs of AFC Richmond in the footballing world. It's a really fun show, but also has a lot of heart and emotion to it, too, and we expect season 3 to deliver much of the same.
Well, we don't have to wait too much longer to find out what's in store for our favourite American coach and his squad of loveable misfits, because the next chapter of Ted Lasso's story is ready to premiere on March 15, 2023.
The new trailer for the show just dropped (see below), and it features all the stars of the show as they get creative and recreate Ted's famous "BELIEVE" sign in their own styles.
Ted then walks into the dressing room to discover each player has adorned their little section of the room with their own version of his sign. He turns to Coach Beard and says: "Well, if seeing is believing, I believe we've been seen."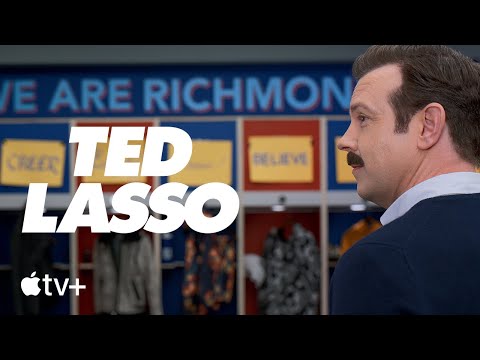 That's all the action we get from the teaser trailer, with no real insight into what season 3 will actually entail. But, the trailer ends with a sign that's even better than Ted's – one which tells us the drama series is coming back on March 15!
If you can't wait until then, why not check out some more football content like our guide to the Welcome to Wrexham season 2 release date, or our feature on the comparisons between Ted Lasso and Welcome to Wrexham.