Legendary actor Sylvester Stallone has a new movie in the works, and before you ask: no it isn't a Rocky reboot or a Creed movie either. However, the upcoming drama movie is centred about a boxer, just like Rocky Balboa in the famed '70s film.
Deadline reports that Stallone is on board as an executive producer for the upcoming film Giant. Giant is a sports movie directed and written by Rowan Athale, known for his work on the TV series Gangs of London. House of the Dragon cast member Paddy Considine and Disney movie star Mena Massoud are both attached to star in the film, in its leading roles.
According to the publication, the new movie Giant is based on the true story of the British-Yemeni boxer Prince Naseem 'Naz' Hamed. The upcoming sports film will detail the boxer's rags-to-riches journey as he heads to the world championship under the tutelage of the Irish-born boxing trainer Brendan Ingle.
Ingle, a steel worker turned boxing trainer, will take Hamed from the working-class streets of Sheffield into the sporting world. Their story will be one of struggle along with triumph as the partners face stardom as well as Islamophobia and racism of '80s and 90's Britain.
Giant is a very different story compared to Stallone's Rocky movies, which revolved around an already-known boxer facing off against the boxing heavyweight world champion, Apollo Creed. But at the heart of both films, the message of perseverance and a trainer relationship is still the same.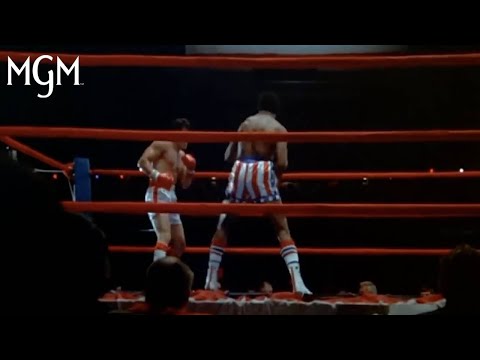 "I have wanted to bring this movie to screen for many years. The story of fabled boxing trainer Brendan Ingle and his tempestuous relationship with protégé 'Prince' Naseem is both legendary and truly cinematic," director Athale explained.
"It's exciting, necessary, hilarious, and heartbreaking, and to be making this movie with the incomparable Paddy Considine and Mena Massoud, and with the support of the one and only Sylvester Stallone and his Balboa Productions team, is a dream come true."
Currently, there is no release date for Giant. Stay tuned for updates. If you're after a feature in the Rocky universe, Creed 3 will hit cinemas on March 3, 2023. For more upcoming flicks, here are all the 2023 movies that we can't wait to see, as well as our guide to Marvel's Phase 5.