Wahoo! The Super Mario Bros movie has officially arrived on home media, letting you see Super Mario's latest venture to the silver screen easily and affordably. One of the best animated movies of the year, Mario's quest to save the Mushroom Kingdom has started streaming on Peacock in the US.
We all expected The Super Mario Bros movie to be successful, given an iconic character produced by Illumination, the architects behind the Minions. What we couldn't foresee was it become one of the highest-grossing movies of the year, joining the billion-dollar box office club without breaking a sweat.
One of the best video game movies ever (not hard, to be fair), The Super Mario Bros movie cracks the code on adapting the medium to cinema. Approach to material sincerely and make it fun and easy to understand for viewers unfamiliar, and you have a winner. Simple in retrospect, eh?
Aaron Horvath and Michael Jelenic co-direct the film, from a screenplay by Matthew Fogel. The overall structure is simple: Bowser's up to no good, and only a Brooklyn plumber who's been transported to the Mushroom Kingdom can stop him.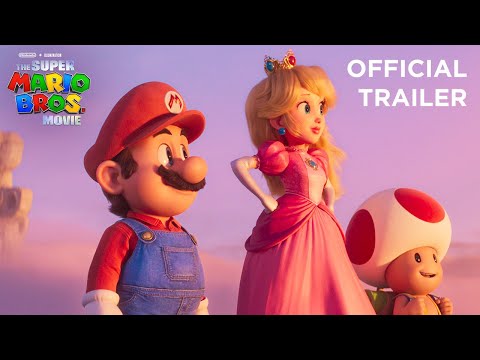 Along the way, we meet plenty of Nintendo favorites with the Super Mario Bros movie cast. Princess Peach, Donkey Kong, Luigi, Toad, Kamek, and more show up, some planting seeds for sequels and spin-offs with their presence. Besides the characters, we get a whistle stop tour of Mario's videogame exploits, like Mario Kart and Luigi's Mansion and his adversarial relationship to Donkey Kong.
Sadly, the Super Mario Bros movie is only on the US version of Peacock currently. We'll keep British readers update on when it becomes available on a service there!
You can read our Super Mario Bros movie review for more on why it's good, and we have guides on the Super Mario movie ending explained and does the Super Mario movie have a post-credits scene for more.
Check out our guide to the Super Mario Movie 2 release date to see what the current sequel plans are. We have a list of new movies coming out as well, for everything else that's arriving in cinemas.