There are a lot of questions that will be answered when the Super Mario movie release date comes around. How does Chris Pratt's accent shake out in the new movie? Is the Jack Black take on Bowser set to become one of the best movie villains ever? Where the heck is Yoshi?
But the Super Mario Bros movie cast have decided to answer a different question to mark the release of the animated movie: who's the best Mario Kart player?
Four of the stars of the family movie gathered together for a Mario Kart showdown, hosted by Keegan-Michael Key – the voice of Toad.
"This reminds me of being in my friend's mom's basement, hearing his parents argue from upstairs," quipped Donkey Kong actor Seth Rogen as the group prepared for the game, admitting that he "spent most of high school not making friends and playing this game instead".
Bowser actor Jack Black admitted that he "occasionally" plays the game, while Chris Pratt and Charlie Day – the voices of Mario and Luigi respectively – didn't seem as well-versed in the racing contest.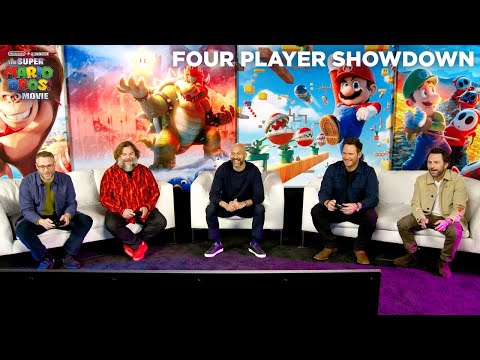 Three of the stars chose their own characters for the race, while Black went rogue and chose Toadette. It proved to be an act of tactical genius, as he came out of top ahead of Rogen in second, Pratt in fourth, and Day languishing behind in seventh.
The new Super Mario movie will be hoping to banish the memory of the '90s movie based on the famous game franchise, which is notorious as one of the worst movies ever made. Fingers crossed for this one.
For the best movies coming your way in 2023, check out our guides to the Guardians of the Galaxy Vol 3 release date and the Spider-Man Into the Spider-Verse 2 release date. Or for more video game movies, find out more about the Sonic the Hedgehog 3 release date.