When Steven Spielberg first heard John Williams' famous theme tune for Jaws, he thought it was a joke. The father of the modern blockbuster, Steven Spielberg is a genuine contender for the title of best director of all time.
He's forged endless classics, like science fiction movies E.T. and Close Encounters of the Third Kind, as well as adventure movies like Indiana Jones and Jurassic Park, and drama movies like Schindler's List and his new movie The Fabelmans. There is nothing the man can't do: he's a cinematic god.
But it's perhaps his thriller movie Jaws that is most often cited as his best movie, and a big part of that is the John Williams score. That score comes with the iconic theme tune (impossible to type out, but you know the one), however it turns out that when Williams first suggested it to Spielberg, the director thought it was a joke.
Speaking at a '50 Years of Music and Movies' event (via Deadline) Spielberg and Williams discussed the score, and how it initially went down. Williams recalled, "I don't know how that 'thump, thump, thump' thing came but you could play it very slowly, or very quickly, or soft or loud. So one could manipulate the impression of an audience if you saw nothing but water."
He continued, "So I showed it might be useful thing, and I showed it to Steven and he said 'are you serious?'" Spielberg then chimed in, explaining, "I was scared when you first played it for me on the piano. You looked up at me and you were smiling, and I started laughing. I didn't know you that well so I thought you were pulling my leg."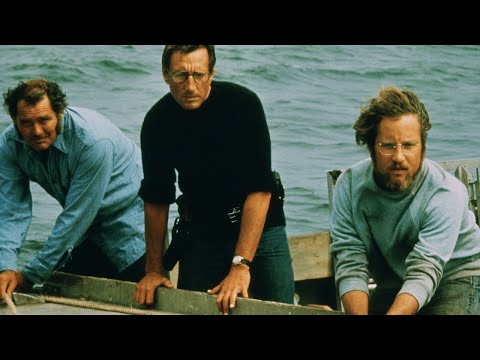 Spielberg genuinely believed it was a joke, at first, but it was all a misunderstanding that would go on to be resolved. And, we're glad it did because the Jaws score stands as one of the greatest of all time, in no small part because of that theme.
Spielberg and Williams would go on to have many, many more collaborations throughout their careers, and Williams most recently returned to score The Fabelmans bagging an Oscar nomination along the way (as well as the record for the oldest Oscar nominee) to add to his already long list.
For more on the new movie, check out our The Fabelmans review. Or, take a look at our Oscars predictions 2023, as well as the Indiana Jones 5 release date.