Was Zeb from Rebels in The Mandalorian season 3 episode 5? Cameos from every corner of the galaxy are nothing new in The Mandalorain, and so far we've already had the likes of Ahsoka, Boba-Fett, and Luke Skywalker himself.
Now, they could be joined by Zeb from the Star Wars series Rebels, as a Lasat Star Wars alien showed up in the latest episode of The Mandalorian. But was that the Zeb from the animated series? Or was it another member of his species? Here's what we know about Zeb's potential cameo in The Mandalorian season 3.
Was that Zeb in the new episode of The Mandalorian?
Yes, that was Zeb from Rebels in the latest episode of The Mandalorian, as he made his live-action debut. Steve Blum reprised his role from the animated series to voice the Star Wars character.
With only a minor cameo, Zeb made his return to Star Wars to talk to Captain Carson Teva after Teva received a distress call from Nevarro. Despite only being given a handful of words as dialogue, we from this short appearance we still learnt something very important: Zeb is now working in a relatively high position within the New Republic, alongside the likes of Carson Teva.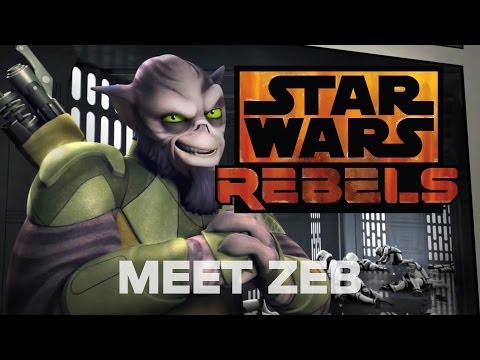 Who is Zeb in Rebels?
Garazeb Orrelios, known as Zeb, was a Lasat who worked on the ship Ghost alongside the rest of the Rebels crew. As well as being a skilled fighter and 'the muscle' Zeb was also regarded for his honour and compassion. He fought extensively against the Galactic Empire within Rebellion cells, taking part in many crucial raids.
That's it on Zeb's cameo in The Mandalorian. For more on Star Wars and The Mandalorian, check out our guides on Gorian Shard, Din Djarin, Bo-Katan, and the darksaber. Or, check out our guide to the Andor season 2 release date, or the Obi-Wan Kenobi season 2 release date.