Who plays the young Ahsoka in live-action? This article contains spoilers for Ahsoka episode 5.
Star Wars is once again using The World Between Worlds to hop into the mystical side of the franchise and in the latest episode, new on Disney Plus now, we get a live-action flashback to the early Clone Wars with a young Ahsoka Tano fighting alongside her ex-master Anakin Skywalker.
But, it isn't Rosario Dawson in the role. This Ahsoka is from approximately 30 years earlier in the Star Wars timeline: so who plays young Ahsoka in the new episode's flashback, and where do you know her from?
Who plays young Ahsoka?
In Ahsoka episode 5, Ariana Greenblatt plays the young Ahsoka in live-action during the Clone Wars-era flashback with Hayden Christensen also reprising his role as a younger Anakin Skywalker. She plays a version of Ahsoka who is still in her early-to-mid teens, which is the same age she is at the start of the Clone Wars when she first begins training under Anakin's tutelage.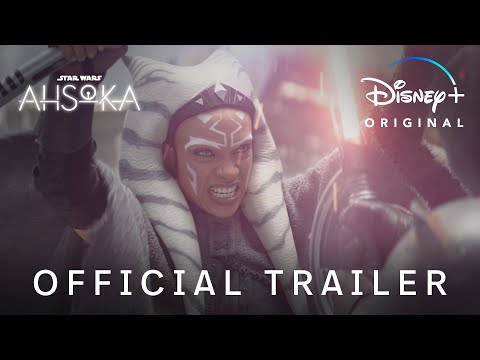 If you recognize the new member of the Ahsoka cast, it's probably for one of three roles: her performance as young Gamora in Avengers Infinity War, her role opposite Adam Driver in the recent 65, or her part as the daughter of Gloria in the Barbie movie. In each of these, she proved her exceptional talent and you're bound to see much more from her in the near future.
For more on Star Wars, check out our thoughts on the best way to watch the Star Wars movies in order. Or, read our feature on why we don't view Thrawn the same way as Dave Filoni, and see our ranking of the best Star Wars characters before seeing our picks for the best TV series.