The director of Rogue One hasn't had a chance to see Andor yet — but we're willing to let him off, as it sounds like the Star Wars movie director has a pretty fair excuse.
Released in 2016, Rogue One acted as a standalone prequel to the original trilogy. The science fiction movie focussed on a group of passionate Resistance fighters — including Diego Luna's Cassian Andor — who stole the Empire's blueprints to the Death Star and set the events of A New Hope in motion.
Despite its divisive plot twist ending, the film was widely praised by both fans and critics. In fact, it was so popular, Diego Luna reprised his role as Andor last year in a prequel Star Wars series helmed by Tony Gilroy.
But in an interview with Screen Rant, Rogue One director Gareth Edwards admitted that he hadn't had a chance to catch the sci-fi series yet. But to be fair to him, he was creating a new movie.
"OK, full disclosure, we finished [The Creator] on Friday. I have not seen [Andor]. I have not seen any TV. I've not seen any of the Disney Plus anything," he explained.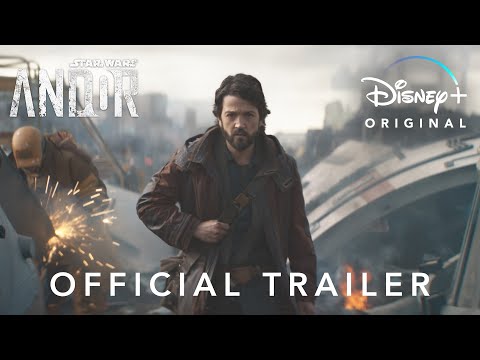 "The only thing that I've seen is the ILM documentary, the Light of Magic, which is a phenomenal documentary, but I haven't had a chance. I'm sure I'll get back to you about it, but I saw the trailer when it came out, we were shooting at Pinewood at the time, and it looked fantastic. It's in, obviously, very great hands, and I'm excited for everybody that's involved."
While you wait for the Andor season 2 release date, you can catch up on Andor season 1 on Disney Plus now. Or, you could just read our Andor season 1 recap, Andor cast guide, or check out everything else new on Disney Plus this month.
Perhaps you're starting your Star Wars journey from scratch. If that's the case, check out our guide on how to watch the Star Wars movies in order, along with our listicles breaking down the best Star Wars characters and best Star Wars villains.
If you want to move away from the galaxy far, far away, you can check out our guide to the best TV series (sike – Andor is on that list, too).