Before his recent cameo appearance in The Mandalorian season 3 as Jedi master Kelleran Beq, Star Wars cast member Ahmed Best's defining experience was as Star Wars character Jar Jar Binks. The Star Wars alien, a bumbling Gungan, was introduced in the first prequel Star Wars movie, acting as a guide to Obi-Wan and Qui-Gon Jinn.
Unfortunately, as part of the broader criticism aimed as the prequel trilogy, Best came under fire for playing Jar Jar. It's something that went on to derail his career.
However, with his latest experience in the Star Wars series The Mandalorian, fans are once again looking back on his time in the science fiction movie franchise. Now, Best has recalled his his first experience of Star Wars and his Jar Jar Binks audition process, sharing that it left him completely confused. Speaking with StarWars.com, he said "[the casting director] didn't tell me what I was auditioning for."
Going into more detail, he explained, "She just gave me a bunch of different scenarios to go through, improvising different scenarios. I did that, and then she said, 'thank you', and then two weeks later I get a call to come back, this time for ILM and George.
"I did that. I came back for my callback, and it was like a callback/screen test. I still didn't know who the character was or what he looked like, but that's when the mo-cap happened. I was put in the mo-cap suit, I started moving in the suit, and that was the first time George directed me. I still didn't know what I was doing, and I didn't know what was going on, and I didn't know what motion-capture was."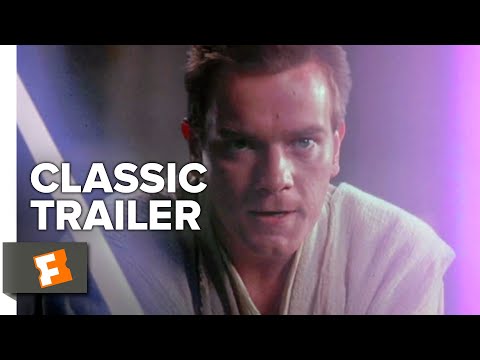 Best reflected on how the technology for his role was ground-breaking, saying, "But nobody knew what motion-capture was. This was the first kind of motion-capture-actor test ever. George wanted this to be done but nobody knew it could be. Everybody was really stepping up to the challenge at the time, and I think the one missing piece was how they were going to do it and make Jar Jar feel like a real character, and that he was in this room with all the actors. And they were just like, 'Well, let's get an actor'. That's when I came in."
"Another two weeks go by," Best recalled, "and I get this phone call that says, 'We want you to be in this new Star Wars movie'. I was 23. I was a child."
Now, the only question is: when will we se Jar Jar again? It's been too long since the character has been on screens, especially with that persistent Darth Jar Jar fan theory.
For more on Star Wars, check out our guide to the Andor season 2 release date. Or find out what we know about the new Star Wars movie before going on to take a look at our picks for the best movies of all time.