Why does Ezra have scars in Ahsoka? Minor spoilers ahead for the Star Wars series Rebels.
Star Wars' latest series, Ahsoka, has nearly ended and we can't wait to see the finale for one of sci-fi's best TV series of 2023. Soon enough, when you're rewatching the Star Wars movies in order you'll want to fit in this full, new Star Wars series between Return of the Jedi and The Force Awakens. So far, the show has done a brilliant job of bringing back all of the best Star Wars characters and villains from Clone Wars and Rebels, including Ezra Bridger.
Bridger finally showed up again in episode 6, and we get to see more of him in episode 7. In fact, he gets plenty of wonderful action moments, and we see his potent use of the Force and hand-to-hand fighting, despite him not wanting to wield a lightsaber. Amid all the fun, you'll definitely have noticed the scars on Ezra's face. So, what's the story behind Ezra's scars?
The violent truth behind Ezra Bridger's face scars
Ezra has carried the scars on his face since battling the Grand Inquisitor at the end of Rebels season 1, in the episode Fire Across the Galaxy. Ezra fought the Star Wars villain with his master Kanan Jarrus after orchestrating the rescue of Jarrus.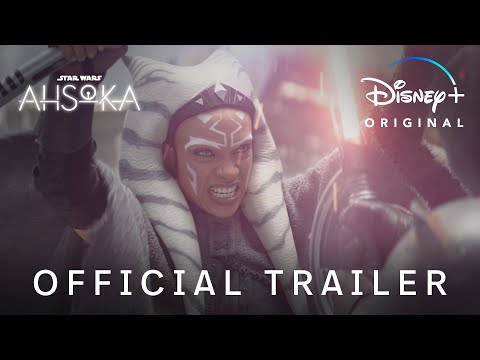 During the fight, Jarrus was defeated by the Grand Inquisitor, who then turned his attention to Ezra. He threw his double-bladed spinning lightsaber at Ezra, which the young Jedi could only partially deflect. The force of the blow knocked him to the ground and left him with two deep cuts on his left cheek.
So, the scars we still see in Ahsoka are a reminder of Ezra's past during the Rebellion and demonstrate his experience in combat, having come up against the most deadly of enemies. Now Ezra fights without a lightsaber after becoming more connected to the Force, and he appears to be stronger than ever.
For more on Ahsoka and Star Wars, see our explainer on Bokken Jedi and read about why the sci-fi series made a big Thrawn mistake. You can also see what's new on Disney Plus beyond Star Wars, and check out our picks for the best Disney Plus shows before keeping up to date with the development of the upcoming Marvel movie The Marvels.