William Shatner thinks there may have been trickery behind one of Star Trek's most iconic moments. The Star Trek movies contain some bona fide classics, The Wrath of Khan chief among them. Despite being a fan, Shatner believes co-star Leonard Nimoy had a broader plan in order to get the director's chair for the sequel, The Search for Spock.
After his original Star Trek series character Spock died in The Wrath of Khan, Nimoy directed the sequel, The Search for Spock, allowing his triumphant return to the franchise. Perhaps not one of the best science fiction movies ever, The Search for Spock formed the second act of a trilogy that established Trek on the big screen, and Shatner's convinced there was a masterplan.
"I believe it was all planned — I now believe [Nimoy] and Harve [Bennet] cooked this up," Shatner told USA Today. "I suddenly realized that I, as well as many other people, had been taken in by the death of Spock. Leonard was so marvelous at working the territory that he got a directing job out of it."
The Wrath of Khan doesn't just stand as a Trek highlight, but as one of the best action movies of all time, thanks to the higher budget effects and heightened character work. In one heartbreaking scene, Nimoy's Spock sacrifices himself to save Kirk, cementing the two best Star Trek characters even further into cinematic history.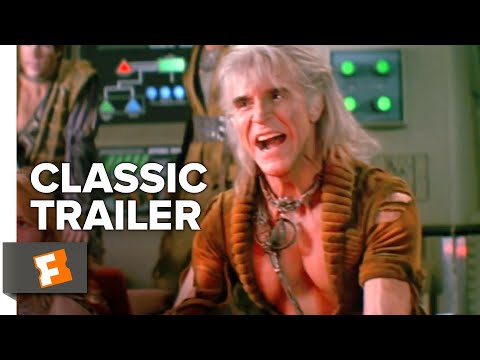 Shatner understands why this happened: "I would have enjoyed being in on it. I get the secrecy. But it's all great." The Wrath of Khan director Nicholas Meyer states Nimoy had discussions with Paramount about the film, because he wanted to leave Star Trek. "Leonard was very ambivalent about doing another Star Trek movie," Meyer adds. "And Harve Bennett lured him with the promise of a terrific death scene, which [Shatner] and he played so touchingly."
Then, Nimoy had second thoughts as The Wrath of Khan came together, and decided to embrace an open door for his return. Meyer, for one, was against the whole thing. "I thought it was unforgivable to take people who were so wrapped up in this character and sort of dry hustle them and then say, 'Oh, we were just kidding'," he says. "But in the end, it was a battle that I lost."
It was, and we can't say we're not thankful. The trilogy ended on Star Trek 4: The Voyage Home, the best movie in the whole franchise, so all's well that ends well, really. If you're curious about what's going on in modern Trek, we have guides to the Star Trek Legacy release date and Star Trek Strange New Worlds season 3 release date. For other space age adventures, have a look at our guides to Avatar 3 and The Marvels.